Dr. Aimee Eyvazzadeh is the founder of the Egg Freezing Party, and goes by the nickname "The Egg Whisperer." She's an fertility specialist in Northern California, and she works with women and couples to help them realize their dream of having a child. Recently, she has introduced the concept of an "Egg Freezing Party" to the Bay Area; the idea being that women take the proactive step of having eggs harvested and frozen during their prime reproductive years so that they have more options around having children in the future. In the last year, both Apple and Facebook have announced that they will cover the costs of the related procedures for egg freezing for their employees.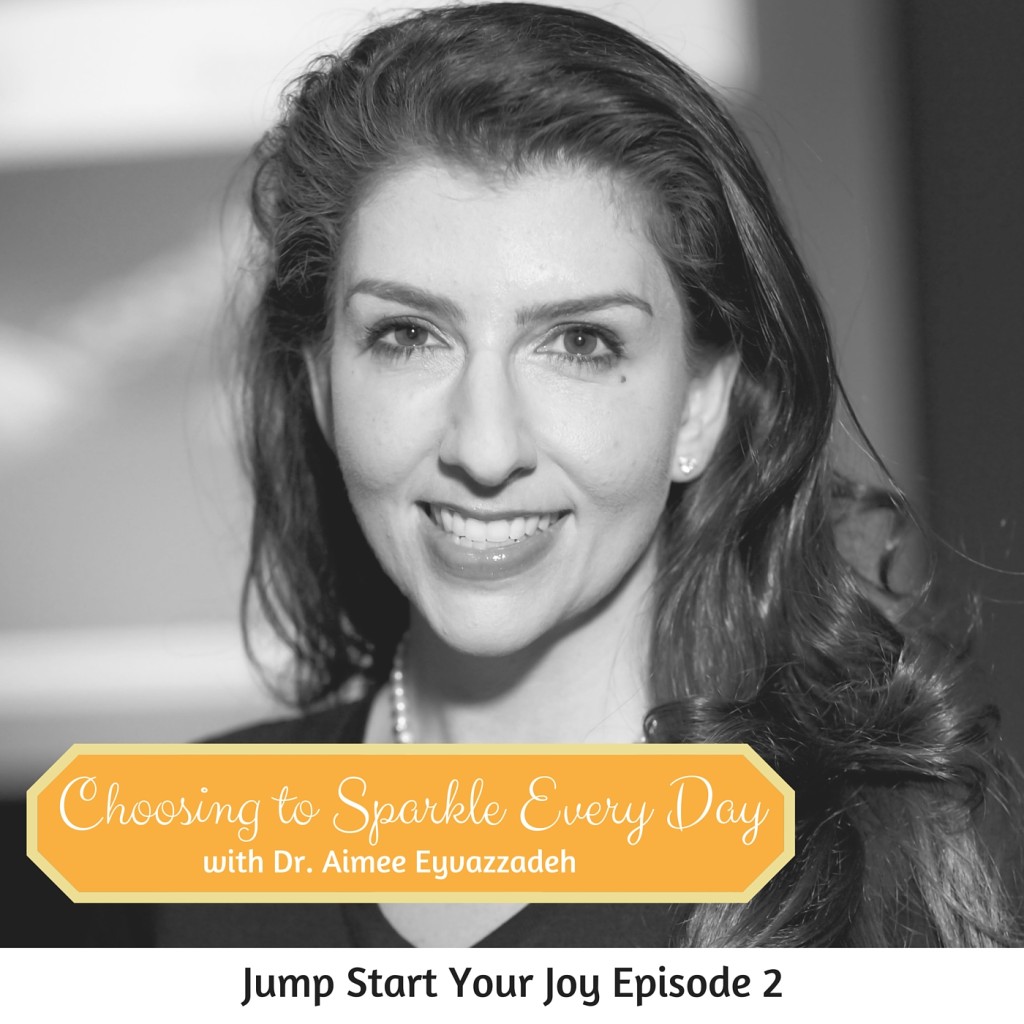 Dr. Aimee has a wonderful outlook and an inspiring, no nonsense way about her. She's leading the charge to talk about some traditionally taboo topics around women's reproductive options, and she's doing so with grace, open-ness, and love. It's important that women know their options, and understand how egg health impacts their abilities to later have children. Her stance is that "Education = Choices = Empowerment" and she is standing at the forefront of educating women on their options.
She and I met many years ago, when she was friends with my younger sister. It's been a joy and a pleasure seeing her practice grow. And, such a delight getting to speak to her this week.
In this episode, Aimee Eyvazzadeh and I talk about:
– the events that influenced her early in her life to want to become an OB/GYN
– how she got the nickname the Egg Whisperer
– what happens at an Egg Freezing Party
– her work to assist transgendered teen, Cole Carman, in collecting eggs before undergoing gender reassignment
– how her job involves high amounts of stress, and how she copes with it
– her recent weight loss and how that has changed her outlook on life
– how she embraces a positive mental attitude, and wakes up wanting to make the most of each day
– her advice on bringing your own dream into action, based on the advice of her own mentor
– how she makes a mindful choice, every day, to sparkle and bring joy to patients lives, knowing that IVF and trying to conceive can be difficult times in a women's life
– her thoughts on how you can jump start your own joy
Links:
The Egg Freezing Party website.
The Egg Whisperer's website.
Watch The Egg Whisperer Show on Dr. Aimee's website.