Liz Ross is the CEO of Shift Paradigm (formerly working at Periscope), an advertising agency out of Austin, Texas. This interview is from her time at Periscope, out of Minneapolis, Minnesota. She's a leader with a lot of heart, invested in the people she leads, and direct and clear with her expectations. In leading teams, Liz is personable, inspiring, and encouraging. I'm honored that I got to speak to her about her leadership style, and her philosophy behind it, for Jump Start Your Joy. Join me as I interview Liz Ross of Shift Paradigm on Heartfelt Leadership.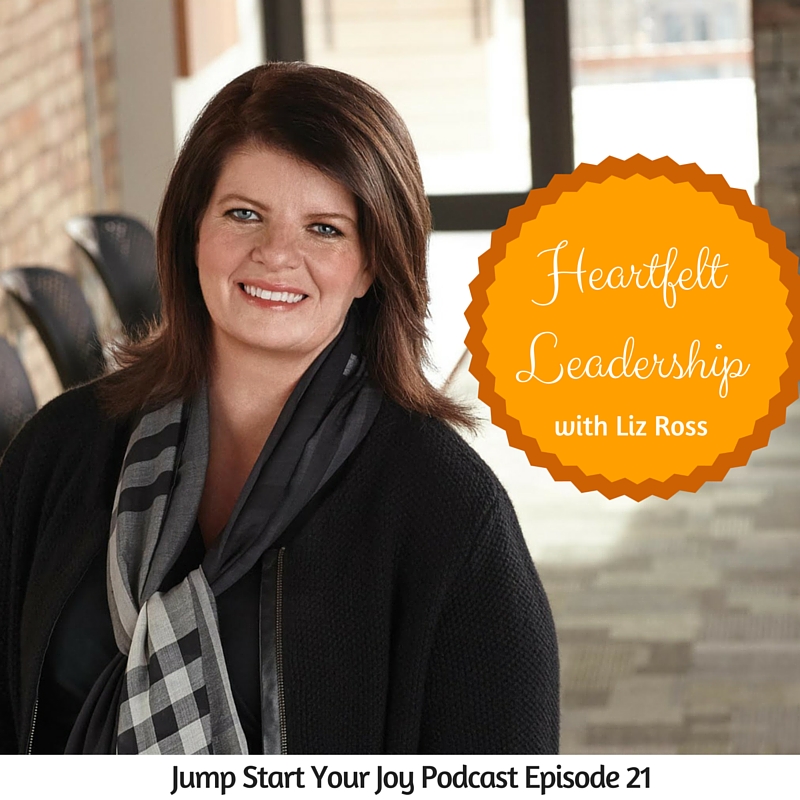 Liz and I met when she was the president of Tribal DDB in San Francisco. What I loved about her was her acknowledgement of each person for who they were, and what they individually brought to the team. She understood that team work could be complicated, but also knew that when a good team is fostered and nurtured, great results are often the outcome. And, what stood out for me, and the members of the team at Tribal is that we had one of those "once in a lifetime" types of experiences. Where people and teams and clients and work all merge into something special. For that, I'm grateful.
In this episode, Liz Ross of Shift Paradigm and I talk about:
– what a full service ad agency provides to clients
– the wisdom that developed naturally from being the daughter of a painter and a computer programmer
– how Advertising is a blend of art and science
– revisiting the early days of advertising with brands like Netscape, Amazon, Google, Dell, and GE
– how advertising has gotten more exciting in recent years thanks to guerilla and viral marketing
– why more businesses are looking for experiential pro's in Toronto for their marketing
– how a mix of traditional, online, and creative marketing is best for business
– her start and grounding in business development with ad agencies
– where Liz is happiest from a working perspective (growth + direction)
– the crossroads of 'bossy' and heartfelt
– how to look at management from a people-first perspective, and why it works
– how a shift from manufacturing to service based industries changes how we collectively treat a workforce
– looking at life balance as something that effects all people in a work force, whether or not they have children, and understanding that all people make sacrfices in working at a company
– transparency and accountability being the keys to great team work
– how to get any team to deliver work for you
– how owning a failure benefits the team
– the balance of sharing one's personal life as a leader
– how "giving," as a philosphy, changes the life of the giver and everyone around them
Resources
Liz Ross joins Shift Paradigm
Liz Ross on LinkedIn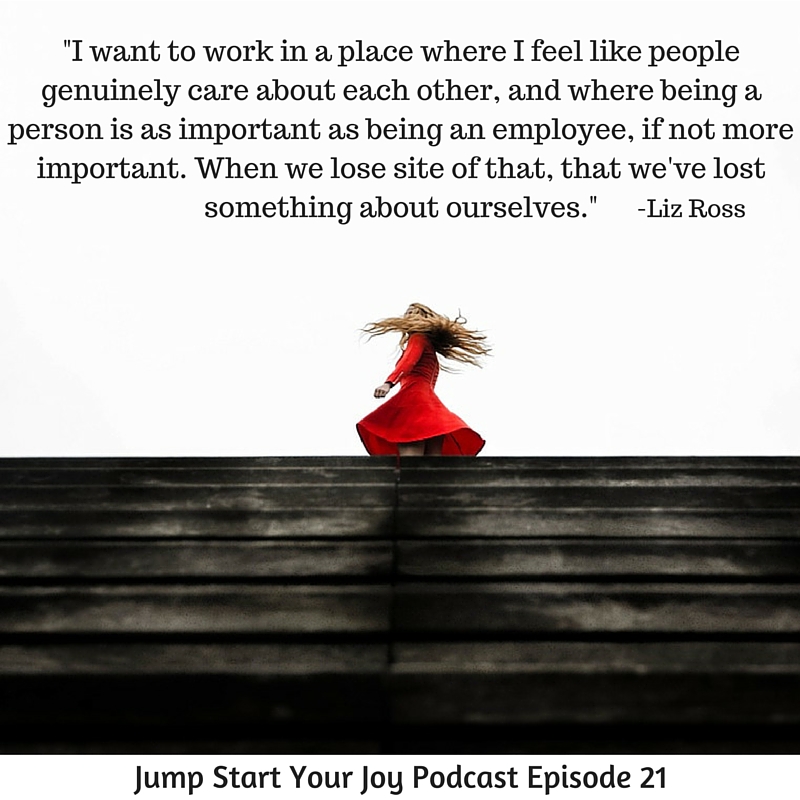 What leaders have inspired you in your life, and how?