In this episode, I walk you through setting heart centered goals using my own "Ten in Three" method. In short, you check in with your heart, listening for what you want to do over the next few years, and then you narrow down what you hear to ten things you want to do over the next three years. Tune in to this Jump Start Your Joy podcast episode about setting heart centered goals.
How to Set Heart Centered Goals
If you're feeling like you want to tackle some new things in the coming year, I encourage you to try this Heart Centered Goals method. The benefit of this method is that you aren't going to be tackling an enormous list of "resolutions," instead you'll be focused on working towards just three big things. It feels more like a choice, and less like a compromise. And, for that reason, I think you'll find that your heart centered goals stick in a way that resolutions never do.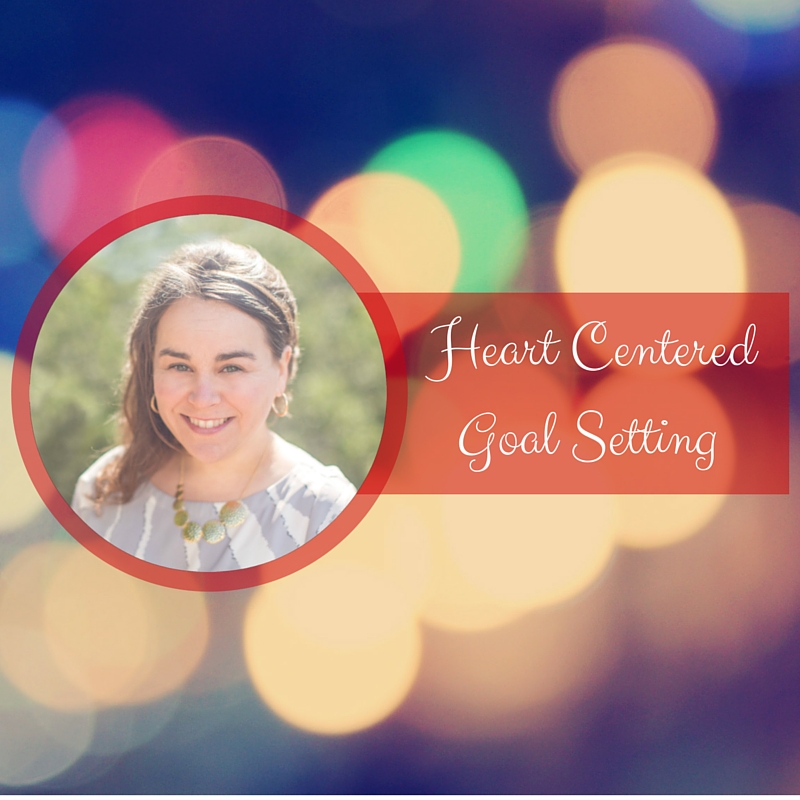 About 18 months ago, I was looking to make a lot of changes in my life. I had just signed up for a program to become certified as a life coach, and there was something about that decision that made me feel like it was time to "put my house in order." I came up with this methodology, and it worked. Not to glorify the art of busy (far from it!), in the last two years I've gotten married, gotten certified as a life coach, led 3 in person retreats and set up and led a 10 speaker online retreat, started a podcast, launched a business, worked full time, and had time for my five year old son and husband.
The thing at the heart of this is what I call the "Ten in Three." It's the ten things you want to do over the next three years. It works because it's simple. It works because you start with your heart.
In this episode, I talk about:
– A different way to set goals, using a heart centered approach
– why the original "SMART" method for goal setting doesn't work for everyone
– how different people have different temperaments
– that depending on your personality, you may do better holding yourself accountable (and totally resist having the traditional "accountability buddy")
– my own way of setting and reaching goals
– why you should write your goals down
– why flexibility is important with goals
– how to set a narrow, defined list of goals over the next three years
– why fewer goals are better, even when (especially when) you want to accomplish a lot over a year
Resources:
Ten in Three Worksheet that accompanies this episode
Gretchen Rubin's Better Than Before: What I Learned About Making and Breaking Habits–to Sleep More, Quit Sugar, Procrastinate Less, and Generally Build a Happier Life
on Amazon
Gretchen Rubin on Lewis Howes' School of Greatness
SMART methodology for setting goals
Kathleen Davies, Episode 1 of Jump Start Your Joy
Debbie Ford's The Dark Side of the Light Chasers
on Amazon
"Relaxing" music track by Bensound used during visualization exercise