This week in a Facebook group, there was a lively and spirited discussion about what Moms really want for Mother's Day (vs what marketers are saying Moms want on Mothers Day). Whether or not you're a Mom, I think you might be able to relate to this: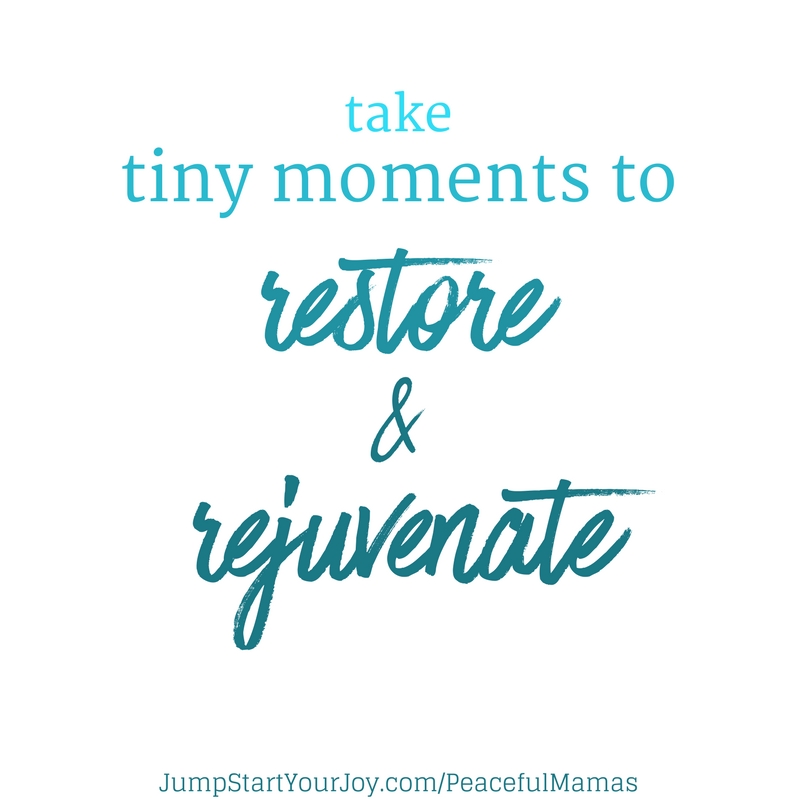 What Marketers think we want: flowers, chocolate, shoes, jewelry, beauty products, hair products, time at the salon
What We Really want: Time. Moments to soak up and delight in.
Moments of silence, moments of connection, moments to BE, moments to do small things, a moment to breathe. Moments to savor a meal, moments to sit alone. We want a moment spent snuggling, moments of focused presence, moments to be recognized, moments where we tell someone we love them, we want moments of all shapes and sizes. A person can take out some time from their busy schedule to write down their thoughts for mothers. In that same vein, even a small handwritten note or a Custom Greeting Card with a personal message penned on it can make a loved one's day. In case of the latter, the gesture could be enough to fill their hearts with joy and positive, bubbly emotions. Among all the busy times, what we want is to slow down and soak up the sweet moments. It's that simple! Likewise, when receiving gifts, we prefer to receive something handmade and unique (explore some diy mothers day gift ideas here) rather than a mug or blanket that says "World's Best Mom!"
In other words, what we want (and I believe it's not just Moms that feel this way) is something that can not be bought, something that can not be packaged, and something that there's no price tag for. We want time to rejuvenate, time to slow down, time to reconnect.
Here are a few ideas on how you can find and soak up these moments, if you're feeling it, too.
1. Carve out the time. Give yourself full permission to step out of the busy-ness. Even if it's just 5 minutes, be present and notice how that feels. Put it on your calendar if that's what you need to do. Take a listen to my discussion with Lindsay Ambrose and Natalie Sager, authors of the #1 Amazon Best Seller Peaceful Mamas: The Mind, Body, and Baby Connection, if you want more on this, which is here:
2. Notice the "Moments of Santosha" (or moments of contentment) as they arise. You snuggle your puppy, and you allow yourself to feel the wholeness of that moment. You get a hug, you soak up the contentment. You receive a complement, and you let it land and say thank you. There's more on this in my discussion with Suzan Colon, author of Yoga Mind: Journey Beyond the Physical, 30 Days to Enhance Your Practice and Revolutionize Your Life From the Inside Out on how to find and delight in these moments of contentment.
3. Courageously, and confidently, ask for the things you want and need. If you need a moment for yourself, ask. If you wish your family had more time together, make it known to them. Be your own advocate, and put your wishes out there. The people around you don't always know what is on your heart, or what would be the most special to you, on any given day.
4. Practice Joy, by actively doing something joyful. I share lots of thought on this, here, and throughout the site. You know what brings you joy and how you feel connected. Do something that takes you closer to that.
Want to tune in to my podcast?