Welcome to the last episode of 2017! For this week, I'm revisiting the most downloaded episode of the podcast, ever, and bringing back Sarah Von Bargen of the very popular blog, Yes and Yes. Sarah joined me in May of this year for episode 86. We talked all about the crossroads of money and happiness, and it's such a great discussion where she shares how to create a relationship with money that leads to well, more money, and more happiness.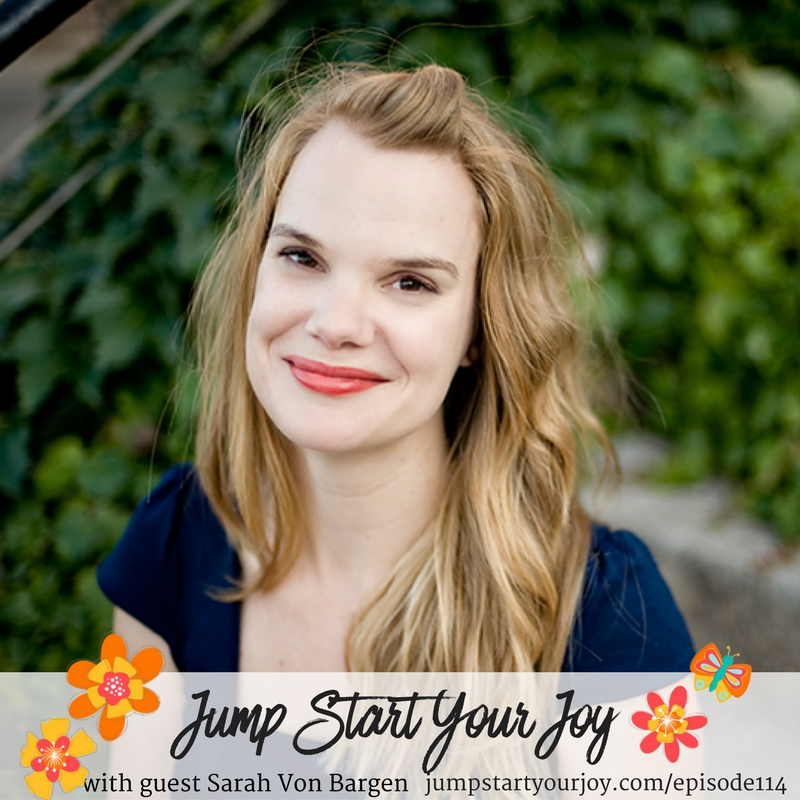 In this episode, we talk about:
How Yes and Yes got started, and why Sarah feels it was successful

Why being more strategic about what she posts feels right, as the blog has grown

What's worked for Sarah as she's grown her blog (and how she's found what fits)

The funny top viewed posts on both of our blogs

That it's "really important to create content you like and is important to you" and how to use that tip to increase your own blogging audience

Why she's chosen to list 25 things each year that she wants to try and write about

All about her relationship with money and how you can make way less than most people think you need to travel and live an amazingly great life

How being comfortable with yourself and knowing what makes you happy equates to feeling better about how you spend your money

Two easy ways to start to look at your relationship with money, and finding ways to Modify your spending accordingly, and make better choices around the things you've marked as red

Why a purchase like a Roomba vacuum is a great purchase, and how much we both love ours

What balance looks like for Sarah (no alarm clock, and finishing her work before dinner)

Sarah's thoughts on jumpstarting your joy: getting outside every day, pow wowing with pets, and asking people real questions
Sarah, thank you for sharing your voice, and your talents with the world, and for being a guest on the show. I'm so honored to have gotten to speak with you, and so glad that you've shared your unique-ness with all of us.
Resources:
True Story: I have Herpes on Yes and Yes blog
Homemade Ugly Christmas Sweaters on Jump Start Your Joy
Sarah's More Money More Happy (free) Bootcamp
Class: Put Your Money Where Your Happy Is
iRobot Roomba Robot Vacuum on Amazon
Bird by Bird: Some Instructions on Writing and Life by Anne Lamott on Amazon