Today marks the six month mark of Jump Start Your Joy, AND it also marks my jump into being a full time entrepreneur as a life coach and podcaster. To celebrate all of the amazingness that is going on this week, today's show pays a bit of tribute to the things I've learned along the way. The topic of Joy has been fascinating, and I love speaking with each guest about how they have chosen to follow joy. It's a true honor and privilege to get to do this each week. Join me as I share my lessons from six months of podcasting.
Lessons of Six Months of Podcasting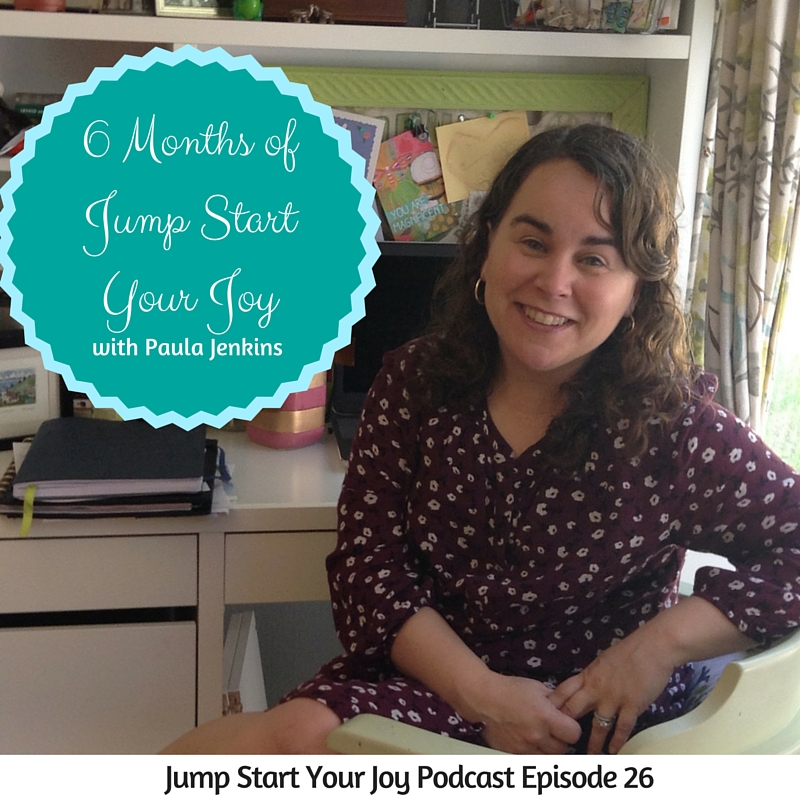 I'm sharing about how things have changed since I first started the show. There's so much to reflect on. In this episode, I'm sharing:
– my original vision for the show, and how it all started with a list of interviewee names
– how Improv has played a part in my journey
– what I believe to be true about Joy and your ability to access it in your life
– behind the scenes of the TRex Tuesdays episode
– my thoughts as a brand new entrepreneur
– how the hero's journey plays into this podcast
– March guests are revealed!