Christy Tennery-Spalding is an amazing healer, activist, writer & self-care mentor. She works with world changing individuals to help them craft amazing self-care practices. She is the author of Setting Gratitude Free, and the creator of Sacred Focus, an online course and the podcaster behind "Tending Your Life." She also goes by the name of Christy Tending. I'm so very excited to have her on the show this week. Tune in to hear my interview with Christy Tennery-Spalding on self care and sacred focus.
Christy Talks About Tending Your Life
It was such a delight to get to meet Christy, because, from the moment we started talking, It REALLY felt like we were old friends, just catching up. I love the vibe of this episode. What I really loved is that even though we have very different religious backgrounds (she's Buddhist and I'm Christian), we reached a beautiful "common ground" on what it looks like to bring sacred into your every day.
I'm happy to add this episode to the "Love your 2016" series, as we got to talk about resolutions (and what to do if you've fallen off the resolution bandwagon), and because Christy shares so many amazing ideas around how to truly take care of yourself in ways that don't have to involve bubble bath (although it totally can).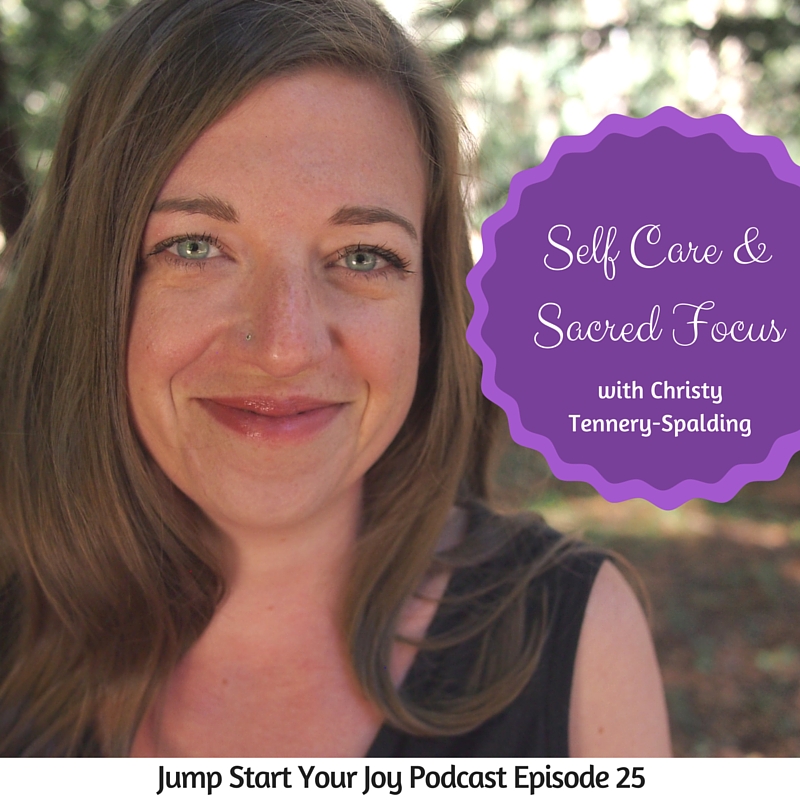 On this episode, Christy and I talk about:
– falling in love again with the world
– grew up loving the outdoors, writing, and traveling with her family
– identifying with being a "Multi-passionate" individual, and what that means
– ideas on how to juggle and catalog all of your amazing thoughts if you also have a brain that comes up with lots of different ideas
– how the pain she had as a young person from scoliosis has shaped and changed how she sees things now
– how activists and world changers are often also multipassionate people, and why this can lead to burn out
– what self care is
– the crossroads of joy and self care
– the definition of "Sacred Focus," and how you can spend more meaningful and focused time in your life by pairing down what you do and what you commit to
– how to get back on track if your 2016 resolutions have not gone as you'd planned
– Christy's resolution (around books)
– why her phone's "airplane mode" is her secret weapon
– the culture of "striving" and why it's better to let things be easy
Resources:
Christy's website at christytending.com
Big Magic by Elizabeth Gilbert on Amazon
Marie Kondo: The Life Changing Magic of of Tidying Up on Amazon
The Renaissance Soul by Margaret Lobenstein on Amazon
Refuse to Choose by Barbara Sher on Amazon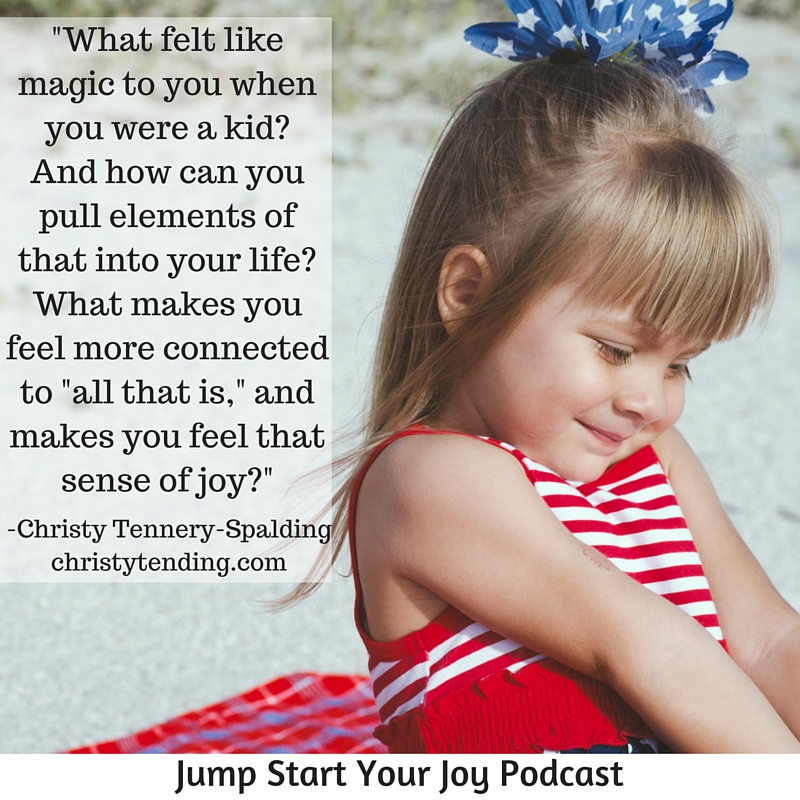 What felt like magic when you were a kid?