Flylady Marla Cilley,  who makes her home on Flylady.net,  is back for a second episode! In this edition, Marla dives into how to do the Flylady method of zone cleaning your home, and how to work through the days of the week to stay organized. We got to talk about a lot of fun and easy ideas to keep your home and life organized. Plus, Marla shares about the inspiration for her next book near the end of the episode, and I got goosebumps when she told me about her visit to the National Shrine of Saint Therese. It's an inspiring and amazing story, and one that you will NOT want to miss 🙂 Join me as I talk to Flylady Marla Cilley on finding joy in everything you do.
If you have not yet listened to the first episode, you can find it here.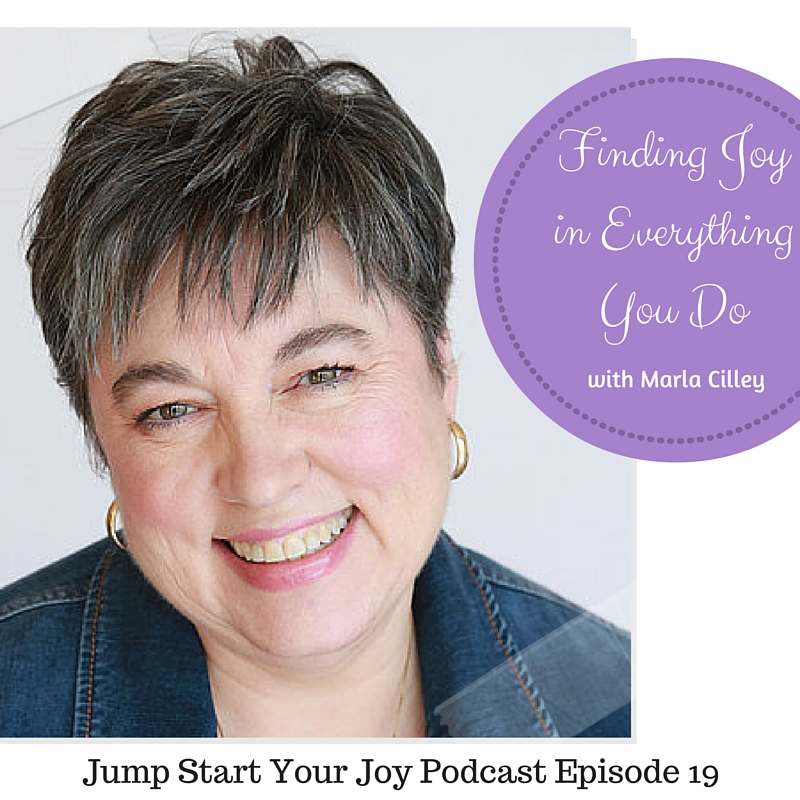 I'm so excited to share this second hour with Marla for today's episode as part of the "Loving your 2016" series. I'm really honored that she shared about her upcoming book, and just blown away by her lovely story around her time in the chapel.
In this episode, Flylady Marla Cilley and I talk about:
how she breaks out the zones to cleaning your home
– the theme for each day of the week, when using the Flylady method
– how to approach having your mother in law come over (enlist her help in cleaning!)
– how admitting you need help, and welcoming it, and how that changes your view point
– what she keeps in her closet to give as gifts should an event come up
– planning out big family vacations, (calendar party)
– how to create a relaxed environment around timing when family is leaving
– her plans for live events in the spring
– revisiting her trip to San Mateo, CA a few years ago
– her writing process for her new spiritual book, including her visit to the chapel of St Therese
– how Sink Reflections got it's name
– a few thoughts on Saints
Resources
Flylady.net – Marla's website
The National Shrine Museum of St Therese
Marla is the author of "Body Clutter," and "Sink Reflections," both are best sellers, and I can not recommend them highly enough.
Sink Reflections – Marla's first book (on Amazon)
Body Clutter – Marla's second book (on Amazon)
Eric Dodge, Why Not Today (on Amazon)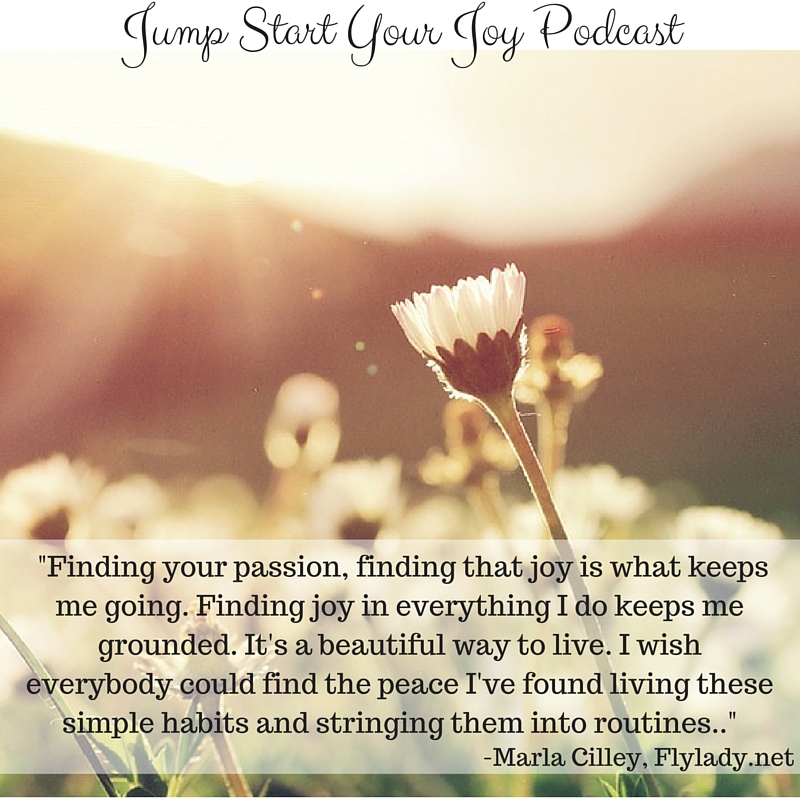 How do you find peace in your life?