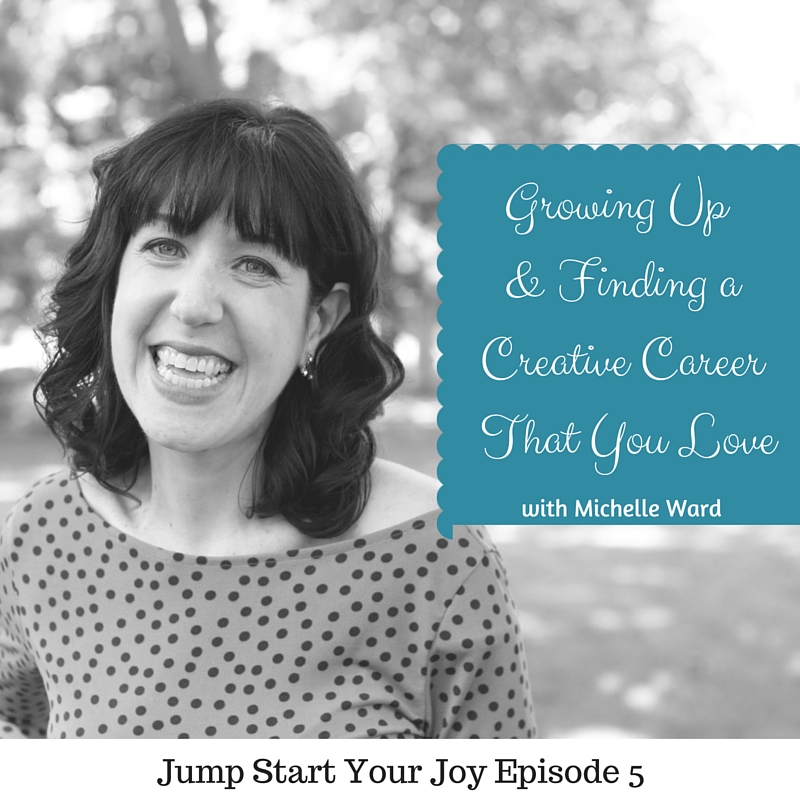 Michelle Ward on Growing Up and Finding a Creative Career that You Love


She's also one of the funniest, liveliest people I've ever met.
Michelle and I have known each other for about 3 years, and it is always a total joy to get to spend time with her. I was her client, and "graduated" from my work with her knowing that I wanted to be an entrepreneur at some point, but admittedly not altogether sure what that would look like. I knew I loved doing retreats and knew I wanted to do more of that, whatever that was.
In this hilarious discussion, we chat about her early sparks of joy the 80s (yes, we talk about New Kids on the Block and Kirk Cameron), and a bit about her journey to become the When I Grow Up Coach, after having followed the dream of being in musical theater and graduating from NYU Tisch School of the Arts. Michelle graciously dishes some very solid marketing advice, and I think any entrepreneur will really love what she has to say about finding your niche, activating your own marketing gatekeepers, and being super authentic as you start to build a client base.
In this episode we chat about:
– Michelle's early love of Debby Gibson and New Kids on the Block
– her time in a performing arts high school and getting early acceptance into NYU Tisch School of the Arts
– her bridge job, aka the job she held while she was working on getting certified as a life coach and worked in the financial industry
– Michelle's thoughts on having a niche and owning who you best work with
– ideas on what it's like to be a new entrepreneur, and how to build a business
– her recent experience in rebranding her own website
– her thoughts on ways to jump start your own joy
Related links:

Michelle Ward's 90 Day Business Launch site (she retired the When I Grow Up Coach brand)
Ditch Your Day Job course at Creative Live
Create Your Dream Career course at CreativeLive (I show up on Day Two!)
Michelle's book "Declaration of You" on Amazon*
*this is an affiliate link – I love Michelle's book and know you will, too. Just wanted to keep it real.