This week is a very special interview! I am so delighted to have the one and only Elsie Escobar joining me on the podcast. Elsie is one half of the amazing "She Podcasts" which she co-hosts with Jessica Kupferman. In addition to working at Libsyn (a podcasting hosting company), she is the original female indie podcaster starting her own show back in 2006 – called Elsie's Yoga Class. I'm delighted to share this interview all about how to find your voice, and your purpose in podcasting with Elsie Escobar.
I really loved getting to speak to Elsie about the She Podcasts Live conference, which was held in October of last year in Atlanta, Georgia. Having been a speaker at the event, it was amazing to see how she and Jessica set everything up with the intention to make the group of everyone there become community as quickly as they could. By setting this container and inviting everyone to jump in and participate (knowing that we all had so much in common) it really set the stage for an amazing event.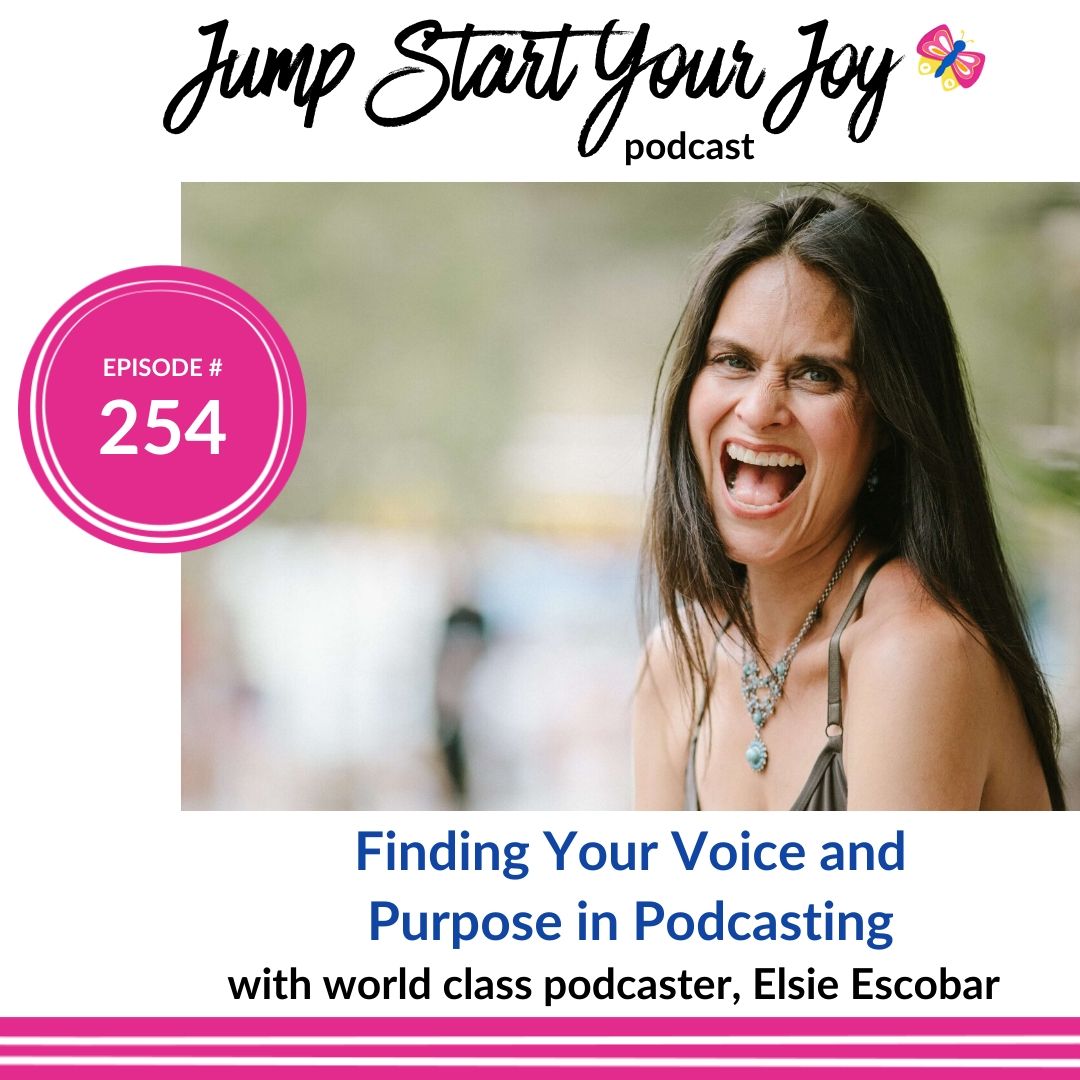 Elsie is an amazing mentor to so many women who have fallen in love with podcasting. She encourages each of us to find our voice and share that thing that they can't stop talking about through podcasting. In this episode, she also talks a little bit about how change is one of the only constants, both in life and in podcasting.
In this podcast interview, Elsie Escobar and I talk about:
Her earliest sparks of joy, having soft serve ice cream with her grandmother, and playing with the contents of her wallet.
Starting her podcast back in 2005 (Elsie's Yoga Class)
How to name your podcast (and why you should not stress that much about it)
Change being the only constant in podcasting and life
How to create a community
How podcasters can ground into their truth and share their stories
What's bringing her joy: gardening, and walking in nature
Resources
Elsie Escobar's Website 
Elsie on Twitter 
Elsie on Instagram
She Podcasts on Facebook
She Podcasts Live
Recode Decode with Kara Swisher