Ilene Smith joins me this week on the podcast, and I'm really excited to be sharing this episode with you. The author of "Moving Beyond Trauma: The Roadmap to Healing from Your Past and Living with Ease and Vitality" Ilene is a trauma healer and speaker and a Somatic Experiencing Practioner.
It was interesting having her join me and talk about the impact of the pandemic on us all, collectively. What really stood out to me about our conversation was when Ilene named that we are all operating in a "trauma vortex." I deeply appreciate that Ilene shares suggestions on what you can do to center yourself in the midst of the COVID-19 Pandemic.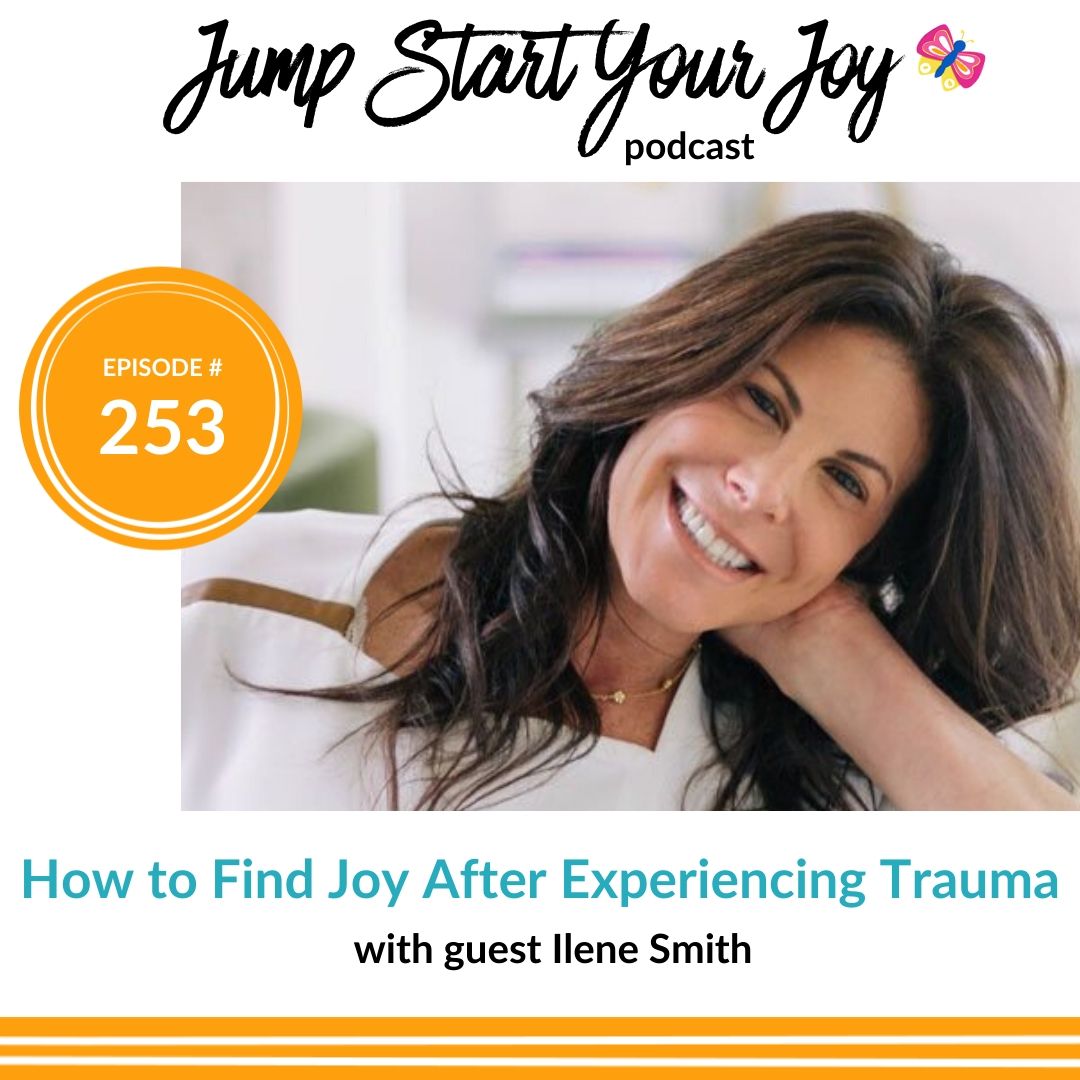 We are talking specifically about trauma in this conversation. Ilene helps to define trauma and explains through the lens of nature, how trauma impacts our physical body. Behind all of these mental health issues is really unresolved trauma that's locked in the body. It doesn't matter how it manifests, we need to get to the underbelly of it, which is that trauma piece. We have to work with our body's most primitive instincts in order to resolve the trauma that's locked in the body. So much of what we do in talk therapy is such a cognitive process. And so this is about taking that unsafe body that's had trauma, and bringing it back online and creating the body as a safe container so that we can move through our experiences differently.
In this episode, Ilene and I talk about:
-her favorite memories as a child: getting up early, riding her bike alongside her dad while he jogged and then going out for breakfast to the local diner
-What trauma is and how it affects our bodies
-Somatic experiencing and her work as a practitioner
-PTSD, and complex PTSD
-Covid-19, the collective trauma vortex and how to cope
-How to talk to children during this time and why it's important
Resources:
Ilene Smith's website
Ilene Smith's Book: Moving Beyond Trauma: The Roadmap to Healing from Your Past and Living with Ease and Vitality