Fred Waitzkin joins me this week to talk about his creative process, and his latest book, "Deep Water Blues." Fred is the author best known for "Searching for Bobby Fischer," the story about his son Josh, who was a chess prodigy at age six. It's with great pleasure that I have Mr. Waitzkin on the show; this interview is easily one of my favorites of Season 5.
Having been familiar with the story of Josh, and his journey in the chess world, it was a treat to get to talk to Fred about his role as an author, father, a fisherman, and story teller. As a child, Fred loved fishing, and he loved hanging out with his own father. While he didn't love school, he did love reading, and devoured Hemingway's "The Old Man and the Sea" when it was released in Life Magazine for free, two weeks before it came out as a book. It's no surprise that Fred's latest book is a tale about the sea, and the idyllic city of Rum Cay, filled with fishermen.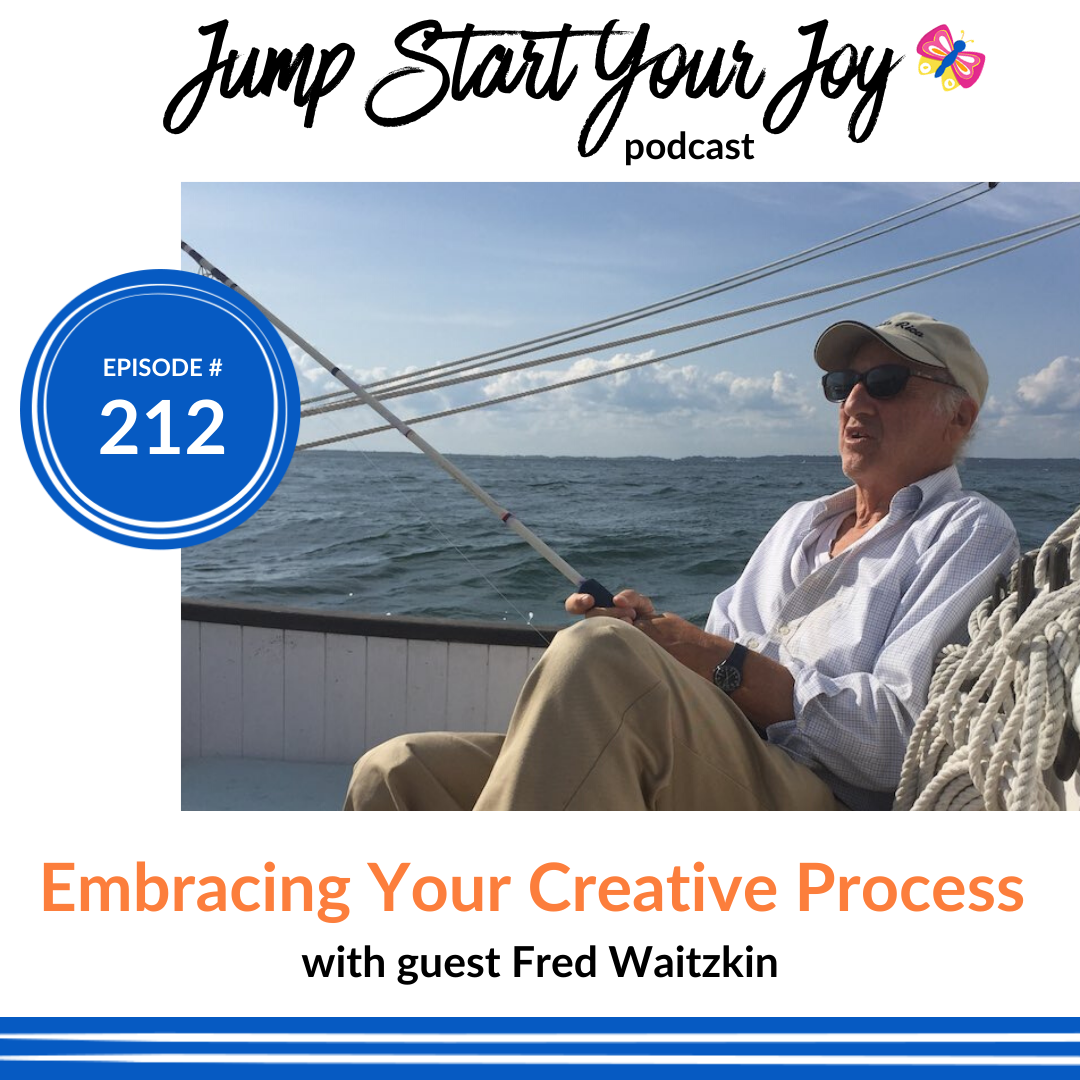 The Creative Process
The thing that I loved the most about the conversation with Fred was his sharing about his own creative process. "Get out of your own way," he said, "and discover what's living inside of you in a pre-analytic place." Because the world will often get in your way, Fred recommends that you cultivate a bubble for yourself, one that you are extremely protective of, and one that you guard fiercely, cutting out all interruptions. From there, Fred finds that it's best to give your work the space to evolve.
I see podcasting as a creative outlet, and have recently found myself studying the creative process of others. There's a falsehood out there that says that you should wait until the creative muse hits before you engage with your creative art. I've found that so many successful creative people carve out time in their days to sit with their creativity, to encourage it, and to work with it. It was a real joy to get a glimpse into Fred's process, and hear about how he approaches writing.
Here's what Fred Waitzkin had to say about his own creative process:
"If I'm working on a book or even an essay and I have a sense for it,. I think of myself as being inside the bubble and it's very protected. It's a very special place and a writer has to be protective of himself if he's inside that bubble. To really cultivate it, like cultivating a garden. Remain inside that bubble as long as you can, because if you're in the bubble, that pre-analytic place where you have a general idea of what you want to say, It's coming from a deep place.

Then what happens is that the world gets in the way of writing. You get a phone call or worse than that, you have to leave town for a week and then you come back to your office, try to enter the story, and you notice you're not in the bubble anymore. You're outside the bubble, and it can be hard to get right back in again. You have to be very self protecting. You know when you're working well and you don't want to any interruptions. You don't want to be bothered. You don't want to go on vacations, you don't want to do anything. Just want to do that work as long as you're in that sacred place."

Fred waitzkin
In this episode, Fred Waitzkin and I talk about:
-His writing process and how he approaches his craft
-Early influences in his life, including his father and fishing
-His new book, Deep Water Blues
-Tips on how to approach writing and how to craft a story
-How to jump start your joy: meet a friend for a great talk, fishing, and allowing your work to be transformative
Resources
Fred Waitzkin's Website
Deep Water Blues by Fred Waitzkin (on Amazon)
The Night of the Gun by David Carr (on Amazon)
The Old Man and the Sea in Life Magazine