This week on the show, I'm excited to have Emily Ann Peterson join me to share about her book, Bare Naked Bravery. She is a professional musician, a cellist who developed an Essential Tremor in 2012, which meant she could no longer play the instrument she loved so much. In her book, she shares about her journey of rediscovering her work as a pianist and singer, and what bravery, creativity, and curiosity taught her. Tune in below to hear all about bare naked bravery with guest Emily Ann Peterson.
Even as a child, Emily Ann was drawn to music. As she tells me in this episode, "as children, we don't always have the words to express our emotions." It was this love, and the emotive property of music that led her to become a professional musician.
Bare Naked Bravery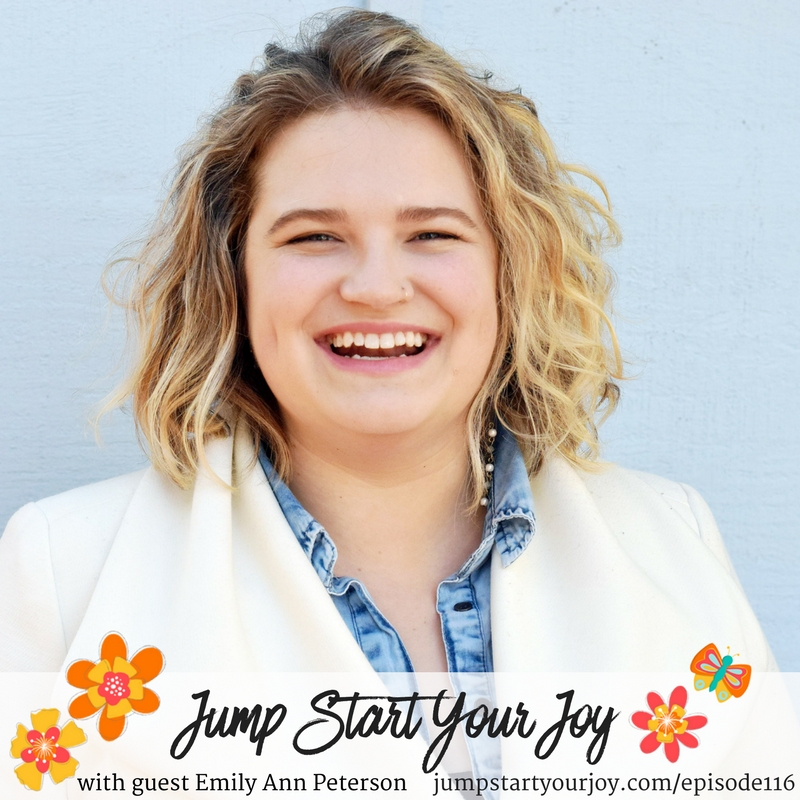 After becoming a professional cellist and music teacher with a full roster of students, Emily Ann discovered that she had an "Essential Tremor" and that it would impact her ability to play the cello.
She realized that with this diagnosis, she had the choice of how to react to the news, and how to shift her own life. Instead of cancelling or changing a 6 week creative workshop she was slated to attend, Emily Ann went. She focused on her music, her singing, and playing the piano, and created a handful of pieces that she was proud of. She could not change the diagnosis or what was happening, but she could still create music and influence how she responded to the diagnosis.
In this episode, Emily Ann Peterson and I talk about:
Her early joy of music as a child, and taking inspiration from pieces like "Night on Bald Mountain."
How Rob Bell talks about grief – that as a society we have difficulty with it being wide, and deep, and we are uncomfortable with grief being a public emotion
That music often expresses emotions for us the way that words can not
The three main ways to express bravery: vulnerability, creativity / imagination, and improvisation
How having defiant expectations can impact the outcome of anything you face
The art of letting go as an act of faith
Her community and podcast at Bare Naked Bravery
Her new book of the same name
Resistance as a necessary part of life
Ways to jump start your joy: writing, finding community, and finding connection
Resources:
Emily Ann Peterson's website 
Bare Naked Bravery (the book) by Emily Ann Peterson (pre-order the bravery bundle)
Bare Naked Bravery the podcast
The Artist's Way by Julia Cameron (on Amazon)