This week on the show, I'm completely delighted to be talking about "Changing the Narrative" with the amazing Rachel Baribeau. Rachel was the first female sportscasting host on Sirius XM College Sports Nation, and the first known female to participate in a professional football training camp. She organized a group to climb Mt. Kilaminjaro in honor of football player Kevin Turner, with the proceeds going to the ALS foundation. She is currently touring the country to share her message of "Changing the Narrative," a program that encourages college football players and others to live their most authentic lives, and looks to change the way relate to each other. This interview was one where Rachel and I immediately connected, and it's so joy- filled that I just know you won't want to miss it.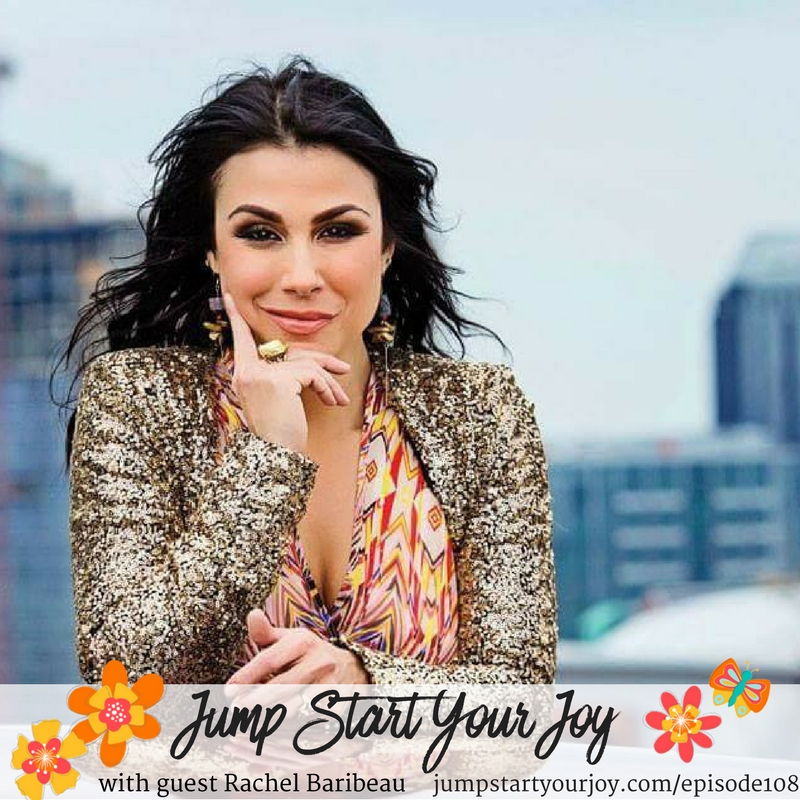 There are a few interviews that just light me up, even while they are happening, and speaking to Rachel was one of those times. She is so enthusiastic, and so focused on her authentic journey, that her passion is completely infectious. I love that she shares of her early love of people and connections, that she talks about her grandmother who was a bartender, and that she's actively working to change football in a positive way.
I love that she started in radio during a time when women were not in radio, that she's actively pursued a role in an industry that has fewer women than men, and that she is determined to influence it in the best way she can. As a podcaster (there are still so many more male podcasters than female), and a woman, I applaud her. It would be easy to get discouraged, but instead Rachel digs in, moves forward, and keeps influencing change by "getting in the ditch" with people, and finding ways to bless others with radical intention.
In this episode we talk about:
– Rachel's early connection with her grandmother, who was a bartender
– How reporting on a story about Dak Prescott shortly after the death of her adoptive father created an unexpected and beautiful connection
– That people are Rachel's currency, and she loves making connections
– Changing the Narrative, a program that Rachel h as set up to change how college athletes see themselves and the world around them
– Her experience as a sportscaster, and the challenge of being a female in a male dominated field
– Alabama's Nick Saban meeting Aubreigh Nicholas, and how that story came to be.
– How we can leverage purpose, platform, and passion to become more joyful
– The resistance she's met in being a "dynamic woman who wants it all"
– How to jump start joy in your life, by focusing on what you have, by setting your intention, and by looking for ways to bless others
Resources
Rachel Baribeau's website
Rachel Baribeau on Twitter
Rachel Baribeau on Instagram
Meet the Dak Prescott You Don't Know, But Should by Rachel Baribeau
Nick Saban, With the Help of a Little Girl, Show Us "What It's All About" by Rachel Baribeau
Support Aubreigh's Army by visiting her Facebook page