The Sun Never Says
Even after all this time
The sun never says to the earth,
"You owe Me."Look what happens with
A love like that,
It lights the Whole Sky.
– Hafiz, from
The Gift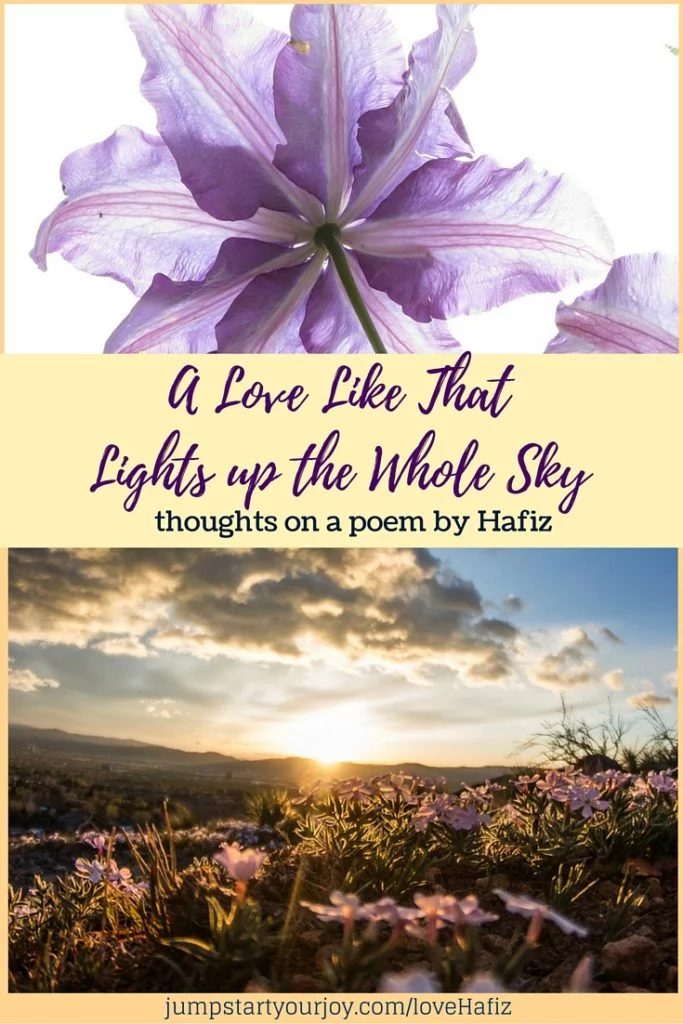 I don't remember the first time I heard this quote, but it has dazzled and amazed me for some time. The idea that nature, with out any obligation, takes care of itself is a delight. The altruism of this quote is striking and inspiring. I find it rare that anyone does something without asking (or silently expecting) for anything in return. Yet every day, nature works in harmony, without any thought of right or wrong, without any sense of debt or ownership. It happens because it is so.
If each of us can work within that same balance; giving freely, without expectation, how could we change this world? Would hunger and anger and hurt and hate and poverty be gone? I think so. If we just could forget our pre-assigned human roles, and reach for our Source a bit more, we too could Light up the Whole Sky.