Skip Prichard is the President and CEO of OCLC, award winning blogger and the author of The Book of Mistakes: 9 Secrets to Creating a Successful Future. As a lifelong student of what makes people successful, he's interviewed over a thousand leaders, influencers, and notable people to talk to them about their lives. In the process of having so many conversations, Skip noticed that there were some similarities to the things that these successful people were doing, believing, saying, and living.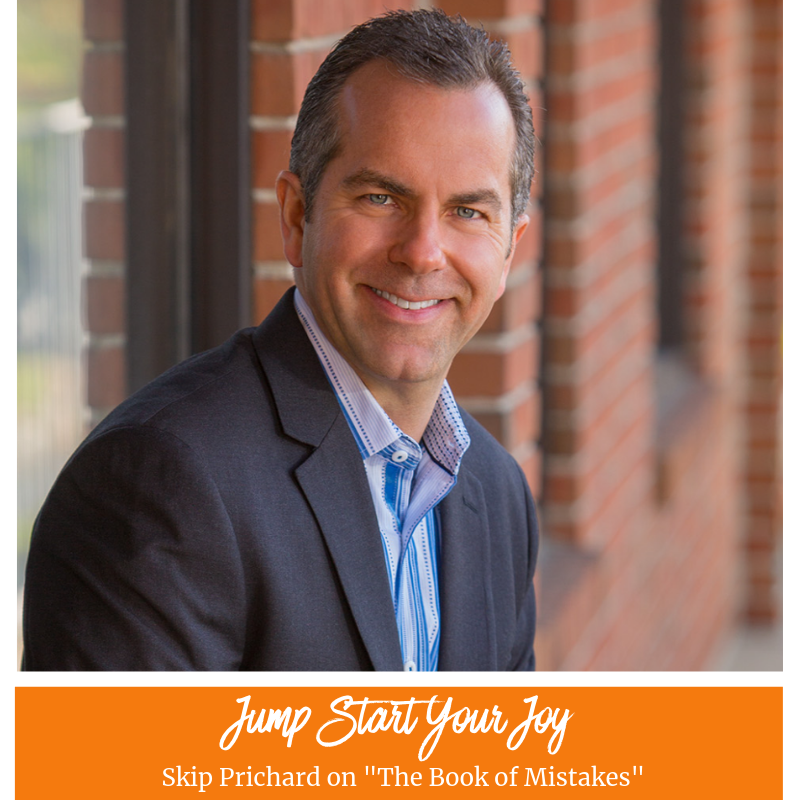 The Book of Mistakes is a book that shares the wisdom of these successful people. It's interestingly crafted as a fictional story, about a man named David, who is dissatisfied with his life. He meets a series of nine different teachers, and in turn, learns the nine mistakes that most people are make in life. By incorporating the teachings he discovers, David begins to change his life into one that is more fulfilling, enjoyable, and on purpose.
"Work harder on yourself than you do on your business."
Many people describe starting a business as a huge journey in personal growth, and I have to agree. I've personally learned so much about myself, and my strengths and weaknesses over the past couple of years. While entrepreneurs and solo-preneurs face different challenges than those of CEOs, Skip shared a lot of really solid advice and inspiration for those of us who are starting a business.
Skip reflected that much of mastering the skills needed to start your own successful business stem from understanding your self. Learning to "dial up" or "dial down" aspects of your personality can help you to find a good match for others, energetically. Self awareness, and knowing how you are coming across to other people, along with making sure that your marketing messages match your personal and business values are key when you are working on building a client base. "People buy you before they buy your service," says Skip.
Leadership as a Spiritual Practice
With inspiration and intention being two of the key aspects of joy that we're exploring this season, I loved what Skip had to say about what makes for a successful leader.
"Leadership is not about getting results. It's about being able to influence positively, and to inspire others to be the best version of themself. It's about positive intention versus being results oriented."
In this interview, Skip Prichard and I talk about:
His childhood, and his early start as an entrepreneur, selling things at school to classmates in grade school
Being a CEO of OCLC, a library tech company
His creative process in crafting "The Book of Mistakes," and how he created the format for it
The first mistake, from "The Book of Mistakes;" Don't work on someone else's dream
How to make your current reality or situation better for yourself
Filtering the shoulds that come into our lives
The impact of kindness on people
The choice to "respond or react," and how his wife's battle with cancer exemplified a beautiful choice to respond and embody joy
Entrepreneurship as a spiritual practice
That people buy you before they buy your service, and the importance of knowing yourself well as a business owner
Three ways to jump start your joy: daily gratitude, creating margin or space in your days, living your unique purpose
Resources
Skip Prichard's blog and website
The Book of Mistakes by Skip Prichard on Amazon