I started my podcast in September of 2015, and since that time I've gotten many questions around how to start a show. This week, in the "How to Start a Podcast" series, I'm sharing how to start a podcast: why it's a great fit for your blog or business.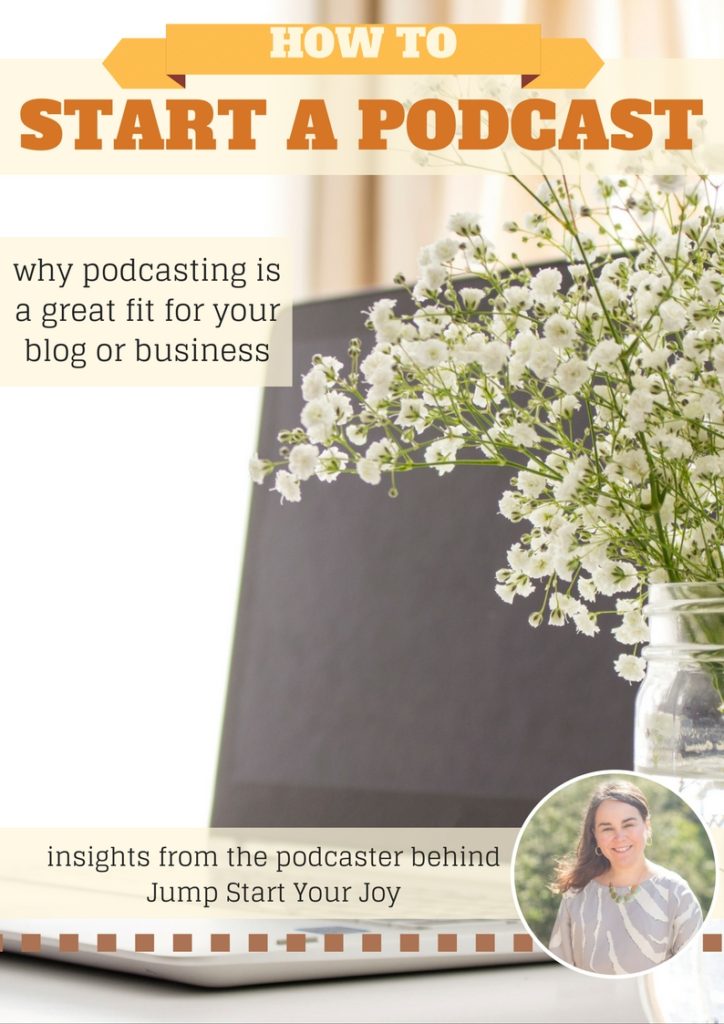 A Look at Podcasting (why now?)
While podcasting has been around about 13 years, it's been on a steady rise recently, and gaining new shows and listeners daily. Even though there's been a huge spike in shows, podcasting can be likened to where blogs and blogging were about 8 years ago. Statistically speaking, there are 7,800 blogs for every 1 podcast out there right now.
And, unlike blogs, podcasts are syndicated out to major content networks like Apple Podcasts, PlayerFM, iHeartRadio, Pandora, and Spotify where independent podcasts (like the one you're thinking of making) are not only being played, but many sitting right next to professionally produced, mass marketed shows in the rankings. There's absolutely no other medium out there right now where you have the opportunity to go neck and neck with a show created by, say, the BBC, KQED, or Serial.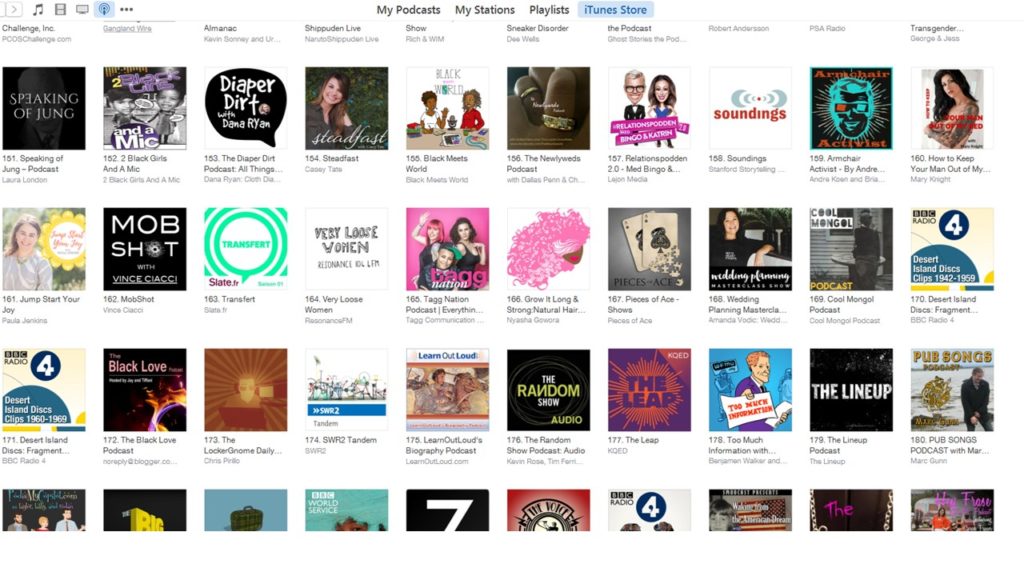 This is a screenshot from October 28, 2016, where you literally see 4 BBC shows, 2 shows from KQED, a Tim Ferris show, a handful of professional shows, and about 15 independent shows all in the top 200. You will not find a similar listing for independent blogs by category, on a content aggregator with the reach of iTunes, anywhere. My show, Jump Start Your Joy is sitting at #161, and that day had the highest one day downloads to date, partly from the amazing guest (Matt Marr, episode 60), combined with a little boost from being nestled in the midst of these other great programs. Just think of the exposure you'd be getting if you were any one of the independent shows in this group!
How to Start a Podcast: Why it's a Great Fit for Your Blog or Business: Five More Great Business Reasons to Start a Show
Starting a podcast also has some awesome benefits for your small business, blog, or hobby. Here are a few more reasons (beyond the ones above) that you might consider:
1. Business Clarity – Just by the nature of creating and formulating a show, you'll find yourself getting very clear on your message, and what it is your brand stands for. Many business owners prefer taking assistance from firms like LXCouncil to create a mastermind business group that can help everyone with ideas to grow their business. Having a podcast for such a group can be a wise thought. One can help small businesses with the input of the experts in the group and help them scale their enterprise. The process of creating a podcast provides a wonderful way of getting clear on your business and your goals, if you haven't already. (I find this especially true of service based businesses.) In the class that I teach, one of the first things we do is create a mission statement for your show, which is eye opening for many people, and it's sometimes the first time they've really boiled down who they want to reach, and what they want to do.
2. Grow Your Audience – I outlined this above, but podcasting is a great way to extend and grow your audience. The advent of marketing tools for podcasts like audiograms has made it easy for creators to attract more listeners. Nonetheless, you may need to know how to make audiogram for podcast and learn the nuances to actually make it work. Your show will be on multiple syndicated spots, being displayed with other similar shows (once you've set up your feeds). Just by the nature of being in the pool, next to other shows, you get exposure. iTunes and other podcast players also act like a search engine, and your show will be found organically, there, too. In many ways, I've found that my listening audience is very different than my reading audience, and so the show has opened my coaching biz up to a different set of people.
3. Marketing becomes less "icky" – Once you have a show, you also immediately have new things to share and talk about that are related to your business. Each episode is a new reason to reach out to your audience, and another angle for you to share about what you do, and how you can serve them. You can spread the topic of your upcoming episode with Dynamic Creative ads to attract more audiences. If your content is interesting, it can help your podcast as well as your business!
4. Extend Your Professional Network – In interviewing other experts that are related to your field, and appeal to your ideal client, you begin to extend your reach, professionally. Having a show is a natural way to introduce yourself to other people in your field, and it encourages a relationship with them. I've become close friends with guests, created an e-course with a previous guest, been offered affiliate marketing opportunities, and had past guests reach out to me for my own expertise and input after we've met for the show. These were all brand new opportunities that I would not have encountered had I not had my show.
5. More Content and Ideas – If you choose to do an interview show, you're going to be introduced to a treasure trove of new ideas, new books, and new people that will inspire you. I literally learn something new from every guest, and every show I do, which in turn, inspires me to create new content for my blog, and spurns new ideas for other guests. To carry out ample research and read up more on the topics you talk about, the Internet can be a very beneficial tool. Whether you work from a home studio/office or have a separate space set up for your sessions, consider opting for plans from trusted providers similar to mediacom internet.
So, where do you stand on creating a podcast? Are you ready to dive in? What questions do you have around how to start a podcast?
Already in the midst of creating a show? You'll get a free month of hosting Liberated Syndication (Libsyn), use my (affiliate) code: JOY. Depending on the plan you choose, this could be substantial savings 🙂