This week, I'm thrilled to be sharing what I like to call a look back episode, highlighting a favorite past guest. Early in Season One I had the pleasure of catching up with Matt Wood, who is the voice of General Grievous of Star Wars, and the senior sound editor at Skywalker Sound. In this episode, we talk about Star Wars, General Grievous, and the Art of Sound.
I love this story of how he got the role of Grievous, and what's even more special is that Matt and I went to grade school, middle school, and high school together. And, he offers some amazing thoughts on how he sees life, based on his observations on sound theory.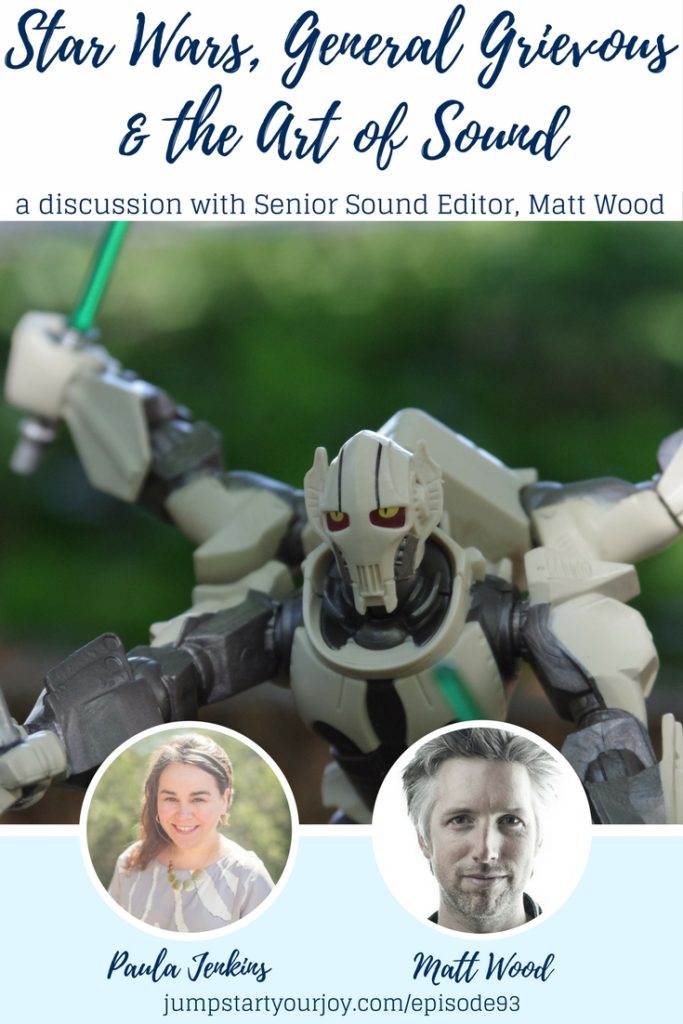 Growing up Matt Wood loved the Star Wars movies and was fascinated with how films were made. After high school, he got a job at Lucas in the game QA area, and moved over to sound after a few years. I truly love how he was chosen by George Lucas for the role of General Grievous, and I love how he describes the huge role that sound plays in our experience of movies and life. After being a fan for so many years, Matt now gets to work on the Star Wars films as a sound editor, and it was a real treat to catch up with him.
In this episode, we talk about:
– seeing the "first" Star Wars (A New Hope) when it came out in 1977 at age five
– what it was like walking in to work on his first day at Skywalker sound
– how he started as a video games tester and worked his way over to the sound team
– his experience on Star Wars: The Phantom Menace
– how feeding the many sides of his brain, technical, creative, led him to take acting classes at ACT (American Conservatory Theater) in San Francisco
– his journey to becoming the voice of General Grievous
– the full circle experience of being both a fan of Star Wars, and then becoming one of the characters in the film
– how he learned to trust himself, listen to his gut, followed his intuition, and it led him to the opportunity that landed him as the voice of General Grievous
– how he sees the inter-connectedness of all things
– He answers the question of "What does General Grevious find joy in? What's that Greivous guy all about" from an emotional perspective (hint: he has a pet)
– the fun he's had with Grievous' voice, and how children react to it
– what it was like to work on Wall-E
– what might surprise you about how sound is created in a movie (hint: think fruit and veggies) based on the McGurk effect
– how he loves to craft things, from sound, to teams, to possibly chocolate and coffee
– the advice he gives on following your dreams
– what to do to jump start your joy
Links:
Matt's Website: Mattwood.com
Matt Wood on IMDB
The Force Awakens website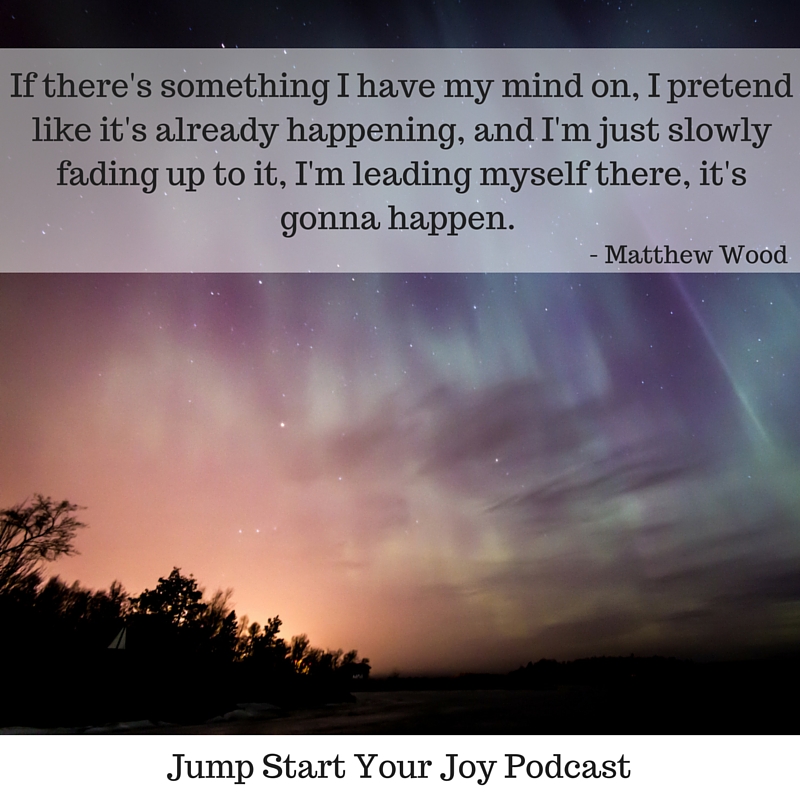 Joy + You, Unleashed
A sweet email course to reunite you with joy, packed with goodies + surprises just for you. Sign up with your email below.