Now that we're into August, I'm looking at hitting the two years of podcasting on Jump Start Your Joy. This week's episode I'm looking back at two years of podcasting and sharing I've learned over the past two years- the changes I've seen in myself, in my show, and the other podcasters I've worked with and met. I'm so excited to share these thoughts, and I think you'll see that while they reflect on my own journey of podcasting, they are really applicable to you, wherever you are on your own journey.
As I'm rounding the corner on 100 episodes of this show, I'm also narrowing in on the 2 year mark of being a podcast host. There's been so much that's changed and so much I've learned, that I wanted to do an episode where I share those thoughts with you. This episode is not far different from one I did at the six month mark, which was episode 26 last year.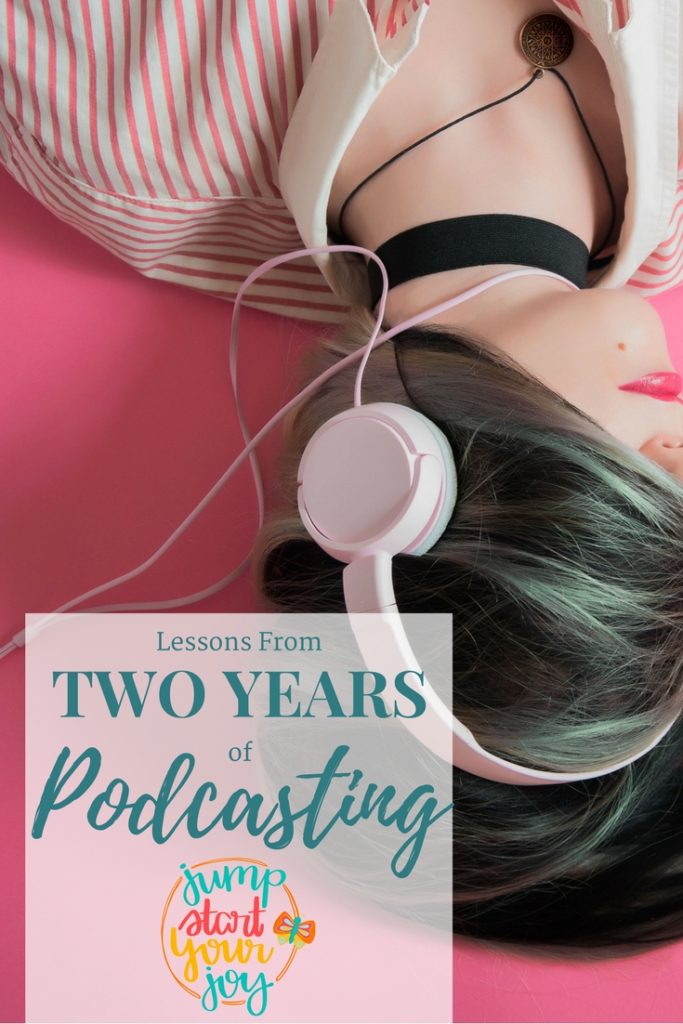 This episode will likely be different from most of the others you've heard because I wanted to go off script. I'm working from notes in a closet in an airbnb in San Diego on family vacation. This solocast has been rattling in my head as I've walked the beach today, as I flew here, and as I have let my thoughts settle in my mind.
In many ways, this reflects how my approach to podcasting has changed. Two years ago I started with a literal mission statement (that I still follow), a process, and a dedication to put out an episode once a week for a whole year. The commitment to myself was what carried me through for those first months. Learning to trust myself, following my passion, and giving myself permission has allowed me to continue during these two years of podcasting.
Looking Back at Two Years of Podcasting, Here's what I've learned:
1. Commitment is important, and planning is critical
2. Let your passion lead you
3. It's your own damn podcast and you can do whatever the hell you want
4. Marketing is not icky
5. In finding what I've loved, other things have become more natural and obvious
6. Trust that I'll do the right thing, next.
Resources
Dr. Aimee Eyvazzadeh on Episode 2
Six Months Lookback episode: Episode 26