As a coach, I get a lot of inquiries from women who are feeling too busy, overwhelmed, and like they are pulled in way too many directions to be doing anything very well. Finding balance in your life can be complicated. You may feel like your life is run by a lot of "shoulds;" including things you feel your should be doing, and often, you may have a whole list of expectations that have been placed on you by other people, too.
The end result is not feeling like there's enough time in the day, and that your to do list just keeps getting longer and longer.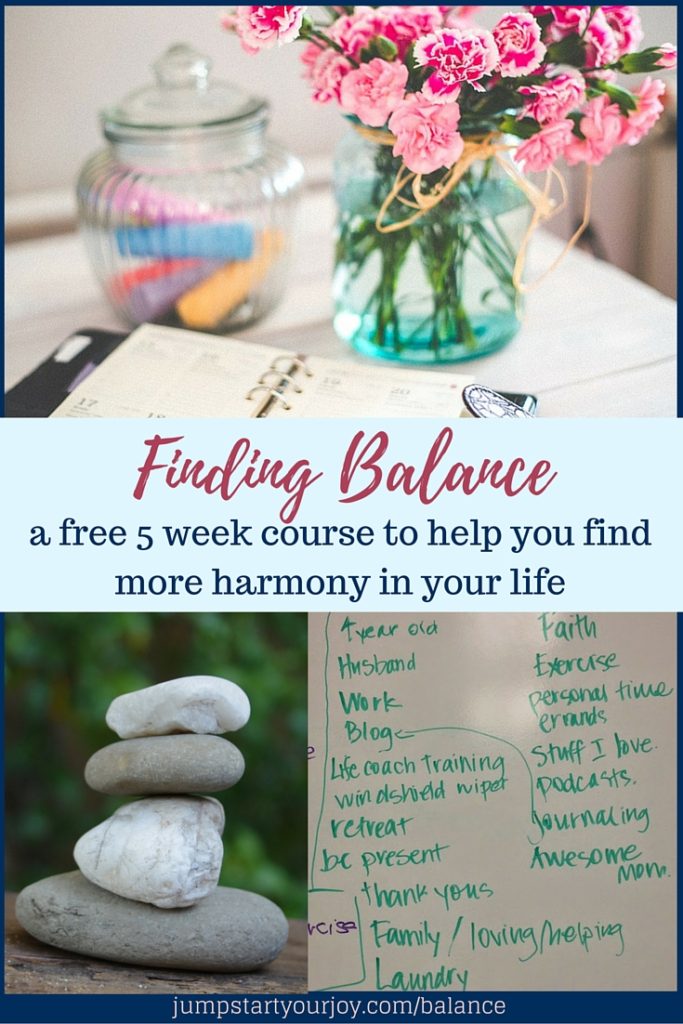 I created this course with you in mind; for those of you who feel like you "do it all" and still don't get it all done. The focus is taking a look at what you really have to do. Is it all necessary? If it's not necessary is it serving you in one way or another? I want you to take back your to do list and feel empowered, knowing that everything on there is there for a reason – and that you decided to put it there.

[convertkit form=4888477]
This course came out of the work I did at a past retreat. Participants spent a whole day going through exercises that helped them narrow down a list of what's most important to them. In turn, that list got reworked in a couple of different ways, allowing each person to identify the things they want to keep in their life, and ultimately helped them to define the top things for them to keep doing. It's a bit like doing a Kon Marie cleanse of the things you've committed to doing in your life, and assessing each one.
Along the way, we talked about things we might let go of, or say no to. Saying "no" to things is an important step in finding and maintaining balance.
I'll say upfront that this is not "easy" work. It takes making time for reflection, for digging deep, and for getting honest about what YOU want for your life, and what you want and need to keep in your life. At the same time, though, it's super rewarding because it lets you release what is not working for you, and keep what is meaningful and needed.
What you'll get from signing up:
– an email once a week for six weeks
– six worksheets for you to download and keep that I created just for this course
– opportunities to join in a larger community conversation as you go
– prompts to journal and brainstorm on your own
Here's a peek at why my own first brain dump looked like the day of the retreat. I wrote this list out in front of our participants as an example of everything that was stuck in my brain that day, on my never-ending mental to-do list. It's not fancy, and I didn't use a filter on what I put on the list. As it hit my brain, I wrote stuff down. And, this is where you'll start, with a brain dump of ALL the things are you're balancing.
An update: As a side note, I've already done the thank you notes, and gotten my windshield wipers changed. I'm started writing and blogging more. Even just getting the first step done offered me more brain space and the ability to take a look at a few of the things that I need to tackle.
"Never get so busy making a living that you forget to make a life."
(Oh, and P.S. "Nose" is the name of our fish. Just in case that line made you do a double- take. Zoom named him.)

[convertkit form=4888477]