This week on the show, I'm doing a lookback episode – and revisiting the conversation with Mandy Ford. After this aha moment of last week, in episode 130 , of seeing how it's important that we make room for joy in our lives, I felt a real pull to to go back and listen to the discussion with Mandy.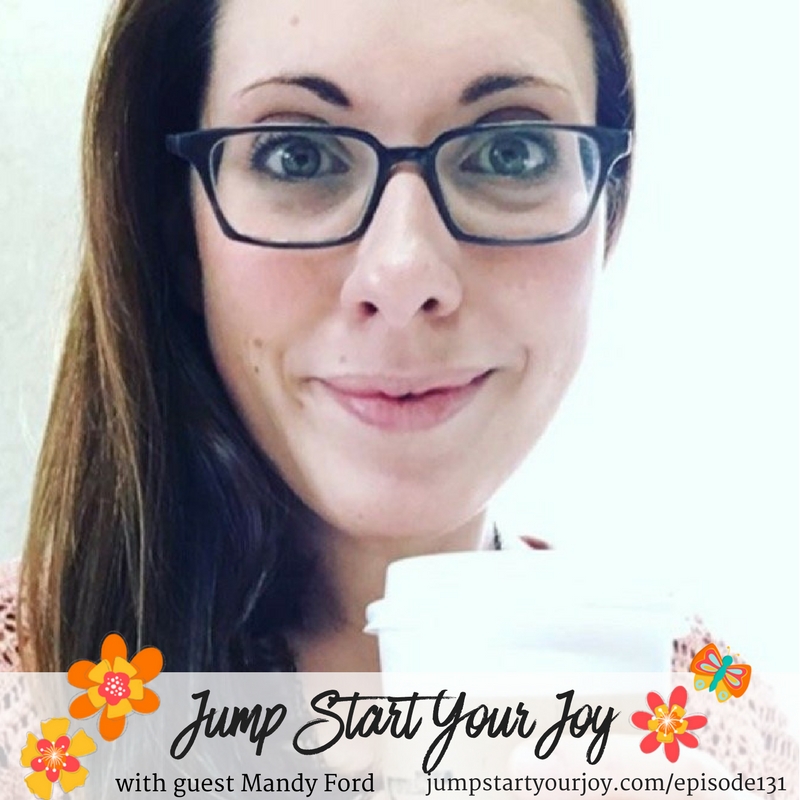 Mandy is a graphic designer who returned to her passion after not drawing for many years. She followed her intuition to sign up for a writing class, and in that class found herself doodling. This led to her posting her art on Instagram, and landing a licensing deal only 4 months later. I love how Mandy has said yes to this inspiration, and following the many nudges she's gotten from God and the universe along the way.
The thing that stands out to me in light of my interest in "Practicing the Vibration of Joy" is that Mandy very purposefully set aside time for what brought her joy. She felt the tug to explore something that interested her, making room to actively practice joy, without an emphasis on what would come from the class. She made room for joy, and I adore what she says about that moment that she returned to drawing, "my soul knows something that it isn't ready to tell me yet."
In this episode, Mandy and I talk about:
her early love of collecting things like rocks, Lisa Frank stickers and all things "Poochie"
how working at a Earlham College (which is a Quaker seminary) has changed her life and shaped her drawing
taking a writing class, and how following creativity brought her back to her love of drawing
how she got a licensing deal just four months after she returned to drawing
what her creative process looks like, now
her work with Illustrated Faith, creating scrapbooking kits
her tips for Instagram and finding a community there
the work she's most proud of to date (spoiler: it's being a mom to her twin boys)
what harmony and balance looks like in her life
her thoughts on jump starting your joy – taking time to look up and notice the world around you, being kind, and giving freely to people
Resources
Mandy Ford's Website
Mandy Ford's Instagram feed
Mandy Ford's "Create Your Own Crazy Doodle" class on Skillshare
Jessica Swift's website (including the link to her Pattern Camp)
Big Picture Classes with Mandy Ford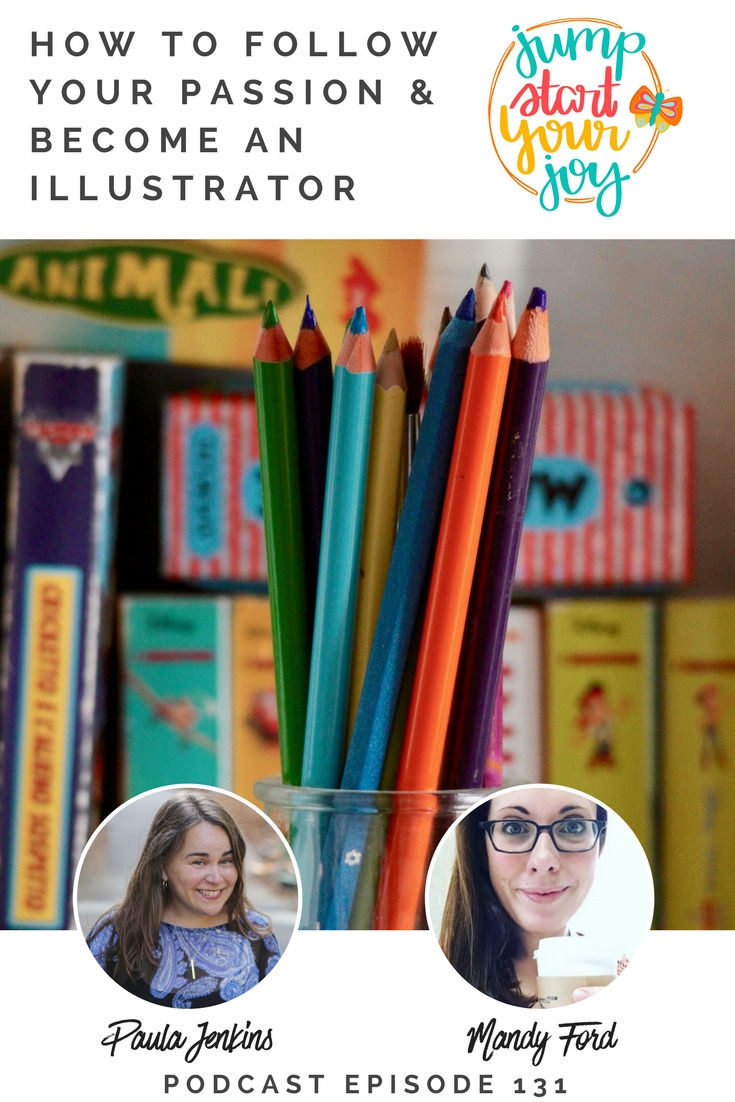 Joy + You, Unleashed
A sweet email course to reunite you with joy, packed with goodies + surprises just for you. Sign up with your email below.