Today Andrea Owen of Your Kickass Life joins me to talk about her second book, How to Stop Feeling Like Shit.  It comes out today (January 2, 2018), and I feel so lucky to have her joining us. Andrea Owen is an author, mentor, and certified life coach who helps high-achieving women let go of perfectionism, control, and isolation and choose courage and confidence instead. She has helped thousands of women manage their inner-critic to create loving connections and live their most kick-ass life.
In this episode, Andrea and I talk about people pleasing, perfecting, approving and performing, and our experience with both. What I love is that near the end of this interview, we talk about the myth of having to "be strong" as women, and how that can be both a habit and burden that is not necessarily serving us.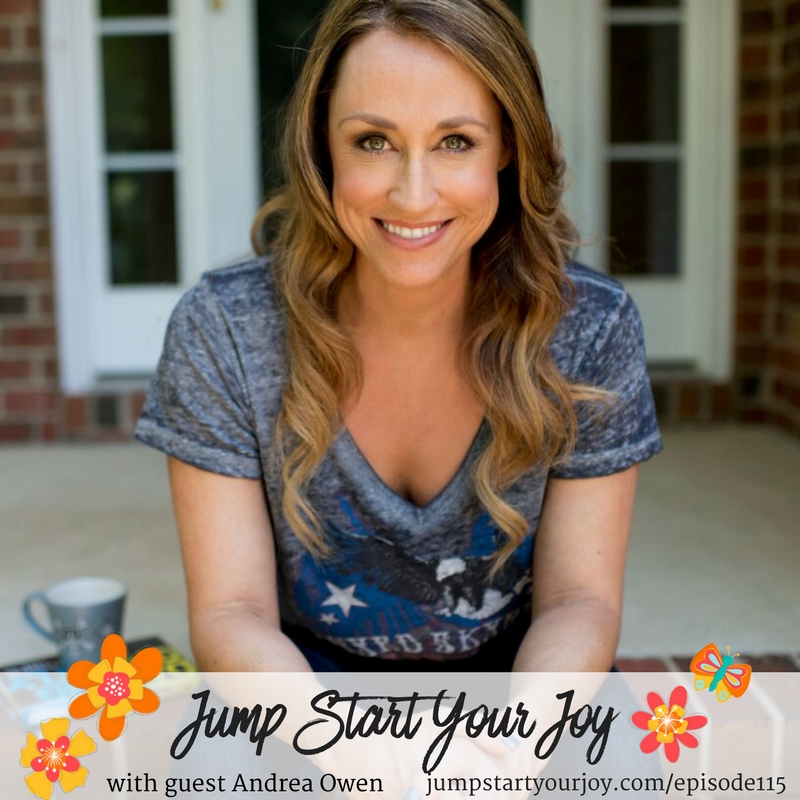 We also talk about:
– Andrea studying with Brene Brown in 2014 and how that influenced her life and this book
– How to Stop Feeling Like Shit (her new book)
– how the armor we build up works, until it doesn't, and what happens next
– what boundaries look like and how to set them
– the cycle of pleasing, perfecting, approving, performing
– how women (and all people) avoid shame, and why we do it
– the 14 common behaviors that we all do when things get hard in life, and why they aren't serving us
– how feeling and acknowledging the pain in our lives opens us up to more joy
– Andrea's earliest memories of joy
– how she will be "stepping up and stepping forward" this year
– Andrea's thoughts on how to jumpstart your joy: make room for creativity
Resources:
How to Stop Feeling Like Shit by Andrea Owen (on Amazon)
52 Ways to Live a KickAss Life by Andrea Owen (on Amazon) – her first book
Your Kickass Life – Andrea's website
The Big Leap: Conquer Your Hidden Fear and Take Life to the Next Level by Gay Hendricks (on Amazon)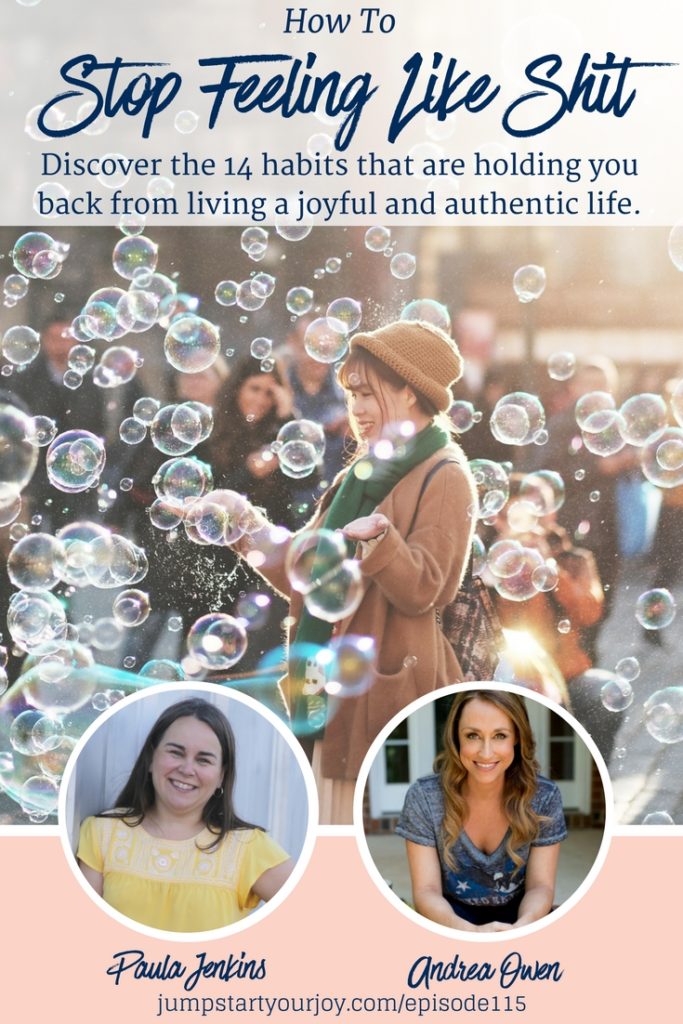 Joy + You, Unleashed
A sweet email course to reunite you with joy, packed with goodies + surprises just for you. Sign up with your email below.