I'd mentioned that we'd been putting some time into redoing the living room. We live in an apartment, so we can't update wall colors or window treatments. Luckily, our apartment complex is only about five years old, so have some pretty nice details like crown molding, a gas fireplace, and light / modern colors.
The living room was feeling dated, and dark. The bookshelf felt small, the coffee table was too high. So, really without further delay… our before and afters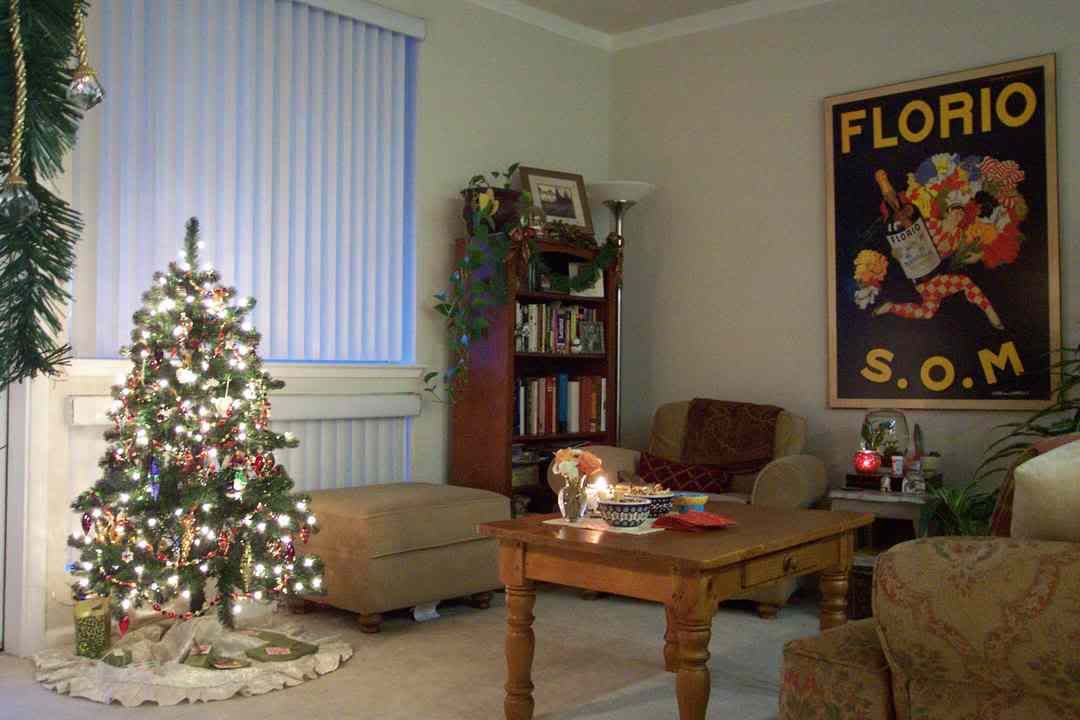 Before, Christmas 2005. Note the location of the Florio poster.
Before, April 2009. The placement of the poster is now baffling, right?
After, taken today!
And a few more shots of the room:
Taken from the hall way
Taken from the kitchen
Cactus and tulips on the coffee table
The furniture that was changed over the past three months were:
– book shelf by
Thomas O'brian from Target
(birthday gift from Mom and Dad! Thanks again 🙂 )
– Mendocino coffee table and side table, from
Walmart
(I'm shocked!)
– floor lamp, from
Orchard Supply Hardware
– small sphere lamp from IKEA
– dragon fern from Home Depot and pot from IKEA
– pillows – Target and Marshalls (a how to will follow on those in a few days!)
– set of four botanical prints from
This Young House
, frames from IKEA (birthday gift from my guy – Thanks honey!)
And these things were bought new:
– cactus from Orchard Supply Hardware (ceramic pot was old, from a yard sale)
– tulip vase (a light fixture!) from OSH
– white plant holders from OSH
– ceramic white rhino from Z gallery (a birthday gift from my guy – Thank You!)
– wicker spheres found at Pier One for $1.50 each
– small box under coffee table found at Tuesday Morning by my guy! (another how to coming up!)
– moss terrarium supplies from Tuesday Morning, & Petco (another how to in the making!)
The aim of doing this update was to keep the cost low and give the room an airy feel. I am super please with how it came out. It feels quite welcoming now.