Hello and welcome!
I'm Paula, the host of Jump Start your Joy, and the enthusiastic powerhouse behind of "Jump Start Your Podcast." I love teaching entrepreneurs, small biz owners and bloggers how to create a podcast that highlights their passions, and puts their voice out thereon the biggest (free) syndication networks in the world: iTunes, Google Play Music, PlayerFM, and iHeartRadio .
Would you like to find customers or clients who are interested in your service, product, or blog, and who start to feel like they already know you, because they've been listening to your voice on a weekly basis? What would an audience of engaged fans who already like you and your message mean for your business?
If you're looking for a way to reach a wider audience, have been curious about starting a podcast, and are looking for guidance on how to do it, you're in the right place. Let's start working on your show so you can extend your audience and network, and make important connections, contacts, and clients for your business.
Try one of these on for size.:
1. A free "Podcasting Fundamentals" five day email course to give you an overview of why podcasting is a great idea, walk you through finding a focus for your show, a glance at the process involved, and a review of what might be holding you back, along with how to set yourself up to succeed. You'll also get a Hardware and software reference guide when you sign up. Click here to register.
2. Jump Start Your Podcast: A self guided Podcasting class that takes you from idea to launch in 6 modules. This class has been purchased by over 600 students, and its a tried and true class with recorded lectures that lets you take it at your own pace. You'll also get a 30 minute strategy session with me to get you going. Click here to register for just $169.
3. The VIP Jump Start Your Podcast course: where you'll get everything in the self guided class, along with three one on one podcasting coaching sessions with me, and access to my "creating great content" course, as well. Click here to register for just $399.

About Me and My Show:
I started Jump Start Your Joy in September 2015, and it's been on on iTunes' "New and Noteworthy," "What's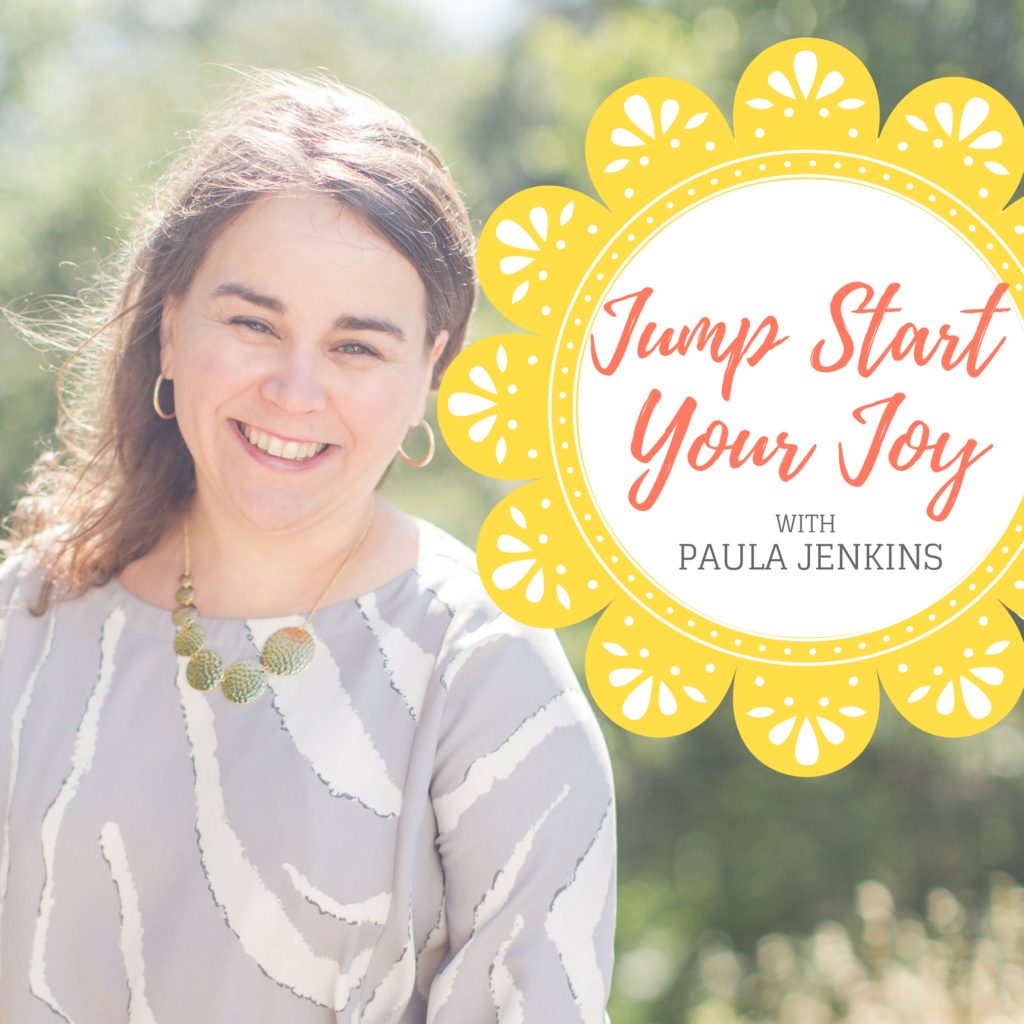 Hot," and now sits in the Top 200 shows under Personal Journals. It's a show that focuses on people who have mindfully followed joy in their life's journey, and about what happens when people make a choice to follow joy, even when faced with difficult questions and hard times. I've had the absolute pleasure of interviewing Danny Wood of New Kids on the Block, Dave Asprey of Bulletproof Coffee, Alison Arngrim (Nellie Oleson from Little House on the Prairie), Chris Guillebeau of World Domination Summit, Holly Becker of decor8, Tiffany Han, and Mattie Marr (to name just a few – my archives are here if you'd like to take a listen).
I started getting questions from friends and colleagues about how to start a podcast, and released the first version of the class in April, 2016 as a written workbook and guide. With over 600 guides purchased, and 15 one on one podcasting coaching clients to date, the course is a hit and something I love sharing with other podcasting hopefuls, such as yourself.
With my background of project management, marketing, consulting and coaching, and my self taught understanding of podcasting, this course really is an amazing mashup of all of my favorite things. I hope that you will join me, and I can't wait to hear about your show!