Create Your Dream Podcast With Jump Start Your Podcast
You're a coach, or healer, or in the medical field with a passion for the work you do. You're established, and you've got a good handle on who you serve and why you serve them. You want to find a fresh and fun way to share your passion, voice, and educate others on the topic of the amazing work you do. You're kind of, sort of, obsessed with podcasts and just *know* you'd love to have a show, but you're not sure where to start, how to do it, or what *exactly* your new show is about. But, just like the rest of your biz, you know it's gonna be good.
Enter "Jump Start Your Podcast."
You've come to the right place. This immersive, live, online training program has helped many women in the healing and coaching fields to craft a podcast that reflects their passion and voice, and connect with their dream audience in a new way. In just seven weeks of class, you'll go from an idea to a show that's ready to launch, and it will be as amazingly unique as you are. This class is a loving mix of teaching, coaching, and tech know-how that will meet you where you are, and warmly guides you through the steps to launch to keep you confident, smiling, and full of joy along the way.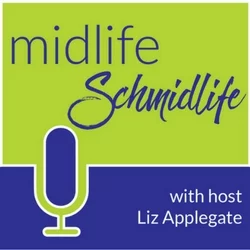 "There are "how-to" courses for starting a podcast and then, there is Jump Start Your Podcast. Paula's course offers a unique perspective that is not just the nuts and bolts and technical "how to's" of getting your podcast launched; she can also provide intuitive insight to help you discover fears that are keeping you from realizing that dream. Paula is a powerful life coach and her guidance really helped me overcome unexpected vulnerability when I launched the Midlife Schmidlife podcast. Point blank, my podcast most likely wouldn't have happened and would still be one of those things I want to do "some day."
If you are thinking about starting a podcast, Jump Start Your Podcast is the ONLY online course I would consider.
"
– Liz Applegate, Midlife Schmidlife
Your Instructor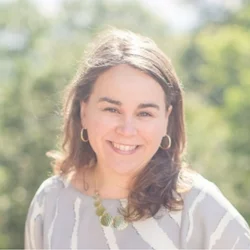 Paula Jenkins is a certified life coach and podcaster focused on transforming lives, and helping women to craft shows that share their voice and message with the world. She's also the host of the popular podcast "Jump Start Your Joy," and producer on "The Egg Whisperer Show." Jump Start Your Joy launched in 2015 and has been on Apple Podcast's New & Noteworthy, What's Hot, and it now jumps around the top 200 under Personal Journals most weeks.
Prior to coaching and podcasting, Paula was a project manager in digital advertising and web production for brands like Clorox, Visa, Safeway and Genentech. Working with podcasting hopefuls launch their show is the perfect role for her; culminating in leveraging her varied skills for a class that is fun, informative, project based, and tailored to each student's needs.
Who is this class for?
This class is a great option for you if:
you're a coach, healer, or medical professional who is pretty clear on who you serve and how you serve them
you're serious about launching a show, and have some ideas about what your show will be about
you've got a blog or small business, and see podcasting as an addition to your "brand" or message, and want to use it as a vehicle to spread your message to the world
you are comfortable with technology and understand the basics of blogging and/or social media
you're an self starter that is comfortable learning in groups, and are OK with asking for extra help if you need it
you like to have fun while you learn
you're open to a little DIY on projects, and not expecting to have everything done for you
you've got a big heart and are yearning for community around something you're excited about doing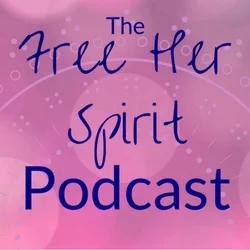 "
Jump Start Your Podcast is one of the best things I've done for myself, hands down.
I knew I wanted to start a podcast but had no idea where to start. Paula's class broke everything down for me in manageable steps and Paula is there guiding you every step of the way. Bonus, Paula is super fun to work with and loves talking about the heart behind your podcast as well as the technical stuff. When I was pulling my hair out over my launch Paula was there to answer questions and support me. If anyone is interested in hosting a podcast but feeling overwhelmed I would say work with Paula, she's the bee's knees!"
– Christine Petty, Free Her Spirit
How the class works (what you get)
a live call with the whole group led by Paula Jenkins, weekly, to go over our material for the week
coaching and consulting on the weekly call
a private Facebook group for us to chat in, as we go
a community of people who will be at the same phase, with you, as you go – we're going to tackle the fears, the bumps in the road, and the hard stuff TOGETHER. Plus we will celebrate and support each other when each person launches their podcast
home work for each week that will stretch you a bit, but make sure that when we're done with the class, you're ready to hit publish on your podcast
bonuses! You'll have access to coupon codes for 1+ months of free podcast hosting with Libsyn, and discounts & recommendations on editing tools
more bonuses! we'll have office hours a couple of times during the 7 weeks
if you need more hands on instruction, or, tech assistance than is offered in the course, you have the option to add additional individual sessions with me at a discounted rate
The Investment
The class is $450, with an "early bird" price of $399 for those who enroll before June 14 2019. Installment plans are available, as well.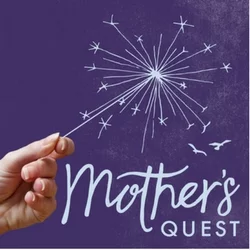 "Paula's first-hand experience with her own successful podcast, coupled with her training and sensibility as a transformative life coach, was a fabulous combination. She created a welcoming community among the participants, shared her personal words of wisdom and tested tactics, and developed clear documentation to go along with the engaging group calls.
I would highly recommend Jump Start Your Podcast to anyone looking for a personal guide and comprehensive training at the start of their podcast journey.
"
– Julie Neale, Mother's Quest
Frequently Asked Questions
When does the course start and finish?
This course will be begin in late June 20, 2019, and will have 7 live class calls. All calls will be held on Thursday afternoons at 3pm Pacific Time. You will have access to download the guide and materials which you can save indefinitely.
How long do I have access to the course?
After you enroll, you can download the materials and they are yours to use. The class itself runs about 9 weeks, and will have 7 calls. We take a break for the July 4 week.
What if I am unhappy with the course?
Due to the digital nature of the course, I respectfully do not offer refunds or cancellations. Please read this page carefully before you purchase to make sure that this course is for you. Want a quick chat to make sure this is right for you? Send me an email at paula@jumpstartyourjoy.com and we'll get a call on the books to get your questions answered.
How much technical know-how do I need to have?
The class will outline the basics of what you need to start a show, and it's recommended that you are relatively comfortable with (or feel comfortable learning how to do) things like: setting up or updating a blog, uploading files to a dropbox or similar type of tool, and learning new software. Basic instruction will be provided, and there will be portions of self study required by students. You do not have to have a website or blog up and running (nor do you necessarily need one to launch a podcast). The class departs from an assumption that you already have a site or are comfortable building and updating one on your own.
Ready to get this podcast party started?
You can grab your spot in the class (with early bird pricing of $399 through 6/14, then it will go up to $449) via PayPal: