My first book is coming out on February 16, 2021. It is now available for pre-order, and will be available on all major outlets when it's released. Order now for just $12.50 +tax (shipping included to US addresses).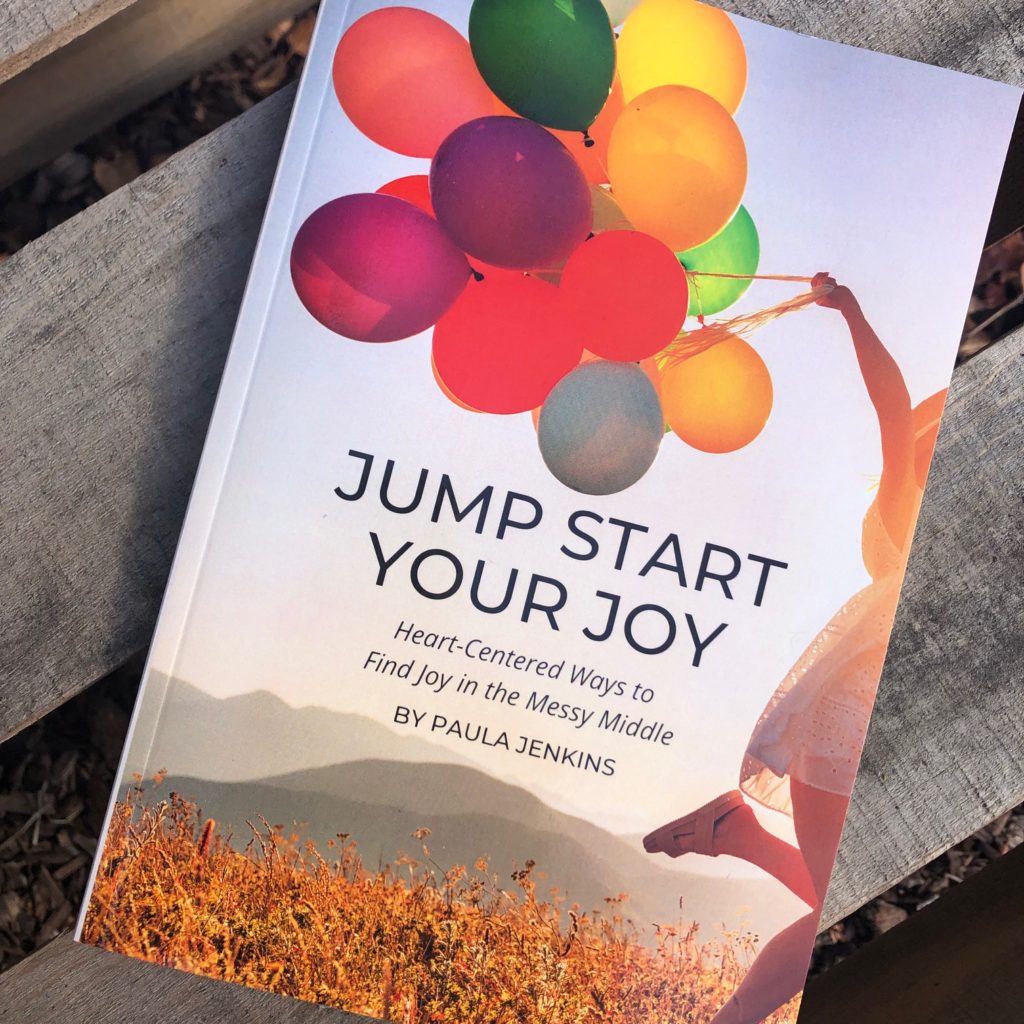 Those who pre-order will get some free bonuses, in addition to free shipping:
free audio version of the book when it's released
Jump Start Your Joy pins and other goodies
a note of thanks from me for your pre-order
a signed copy, just let me know who to make it out "to"
Living in a turbulent and stressful time has left many of us feeling unhinged and overwhelmed. The pandemic and events of 2020 have changed nearly every aspect of our lives, and we are living in a time that feels vastly different than where we were at the end of 2019. This is truly a "Messy Middle," and it has left many of us feeling frazzled and detached from our purpose and our joy.
Enter: A mindful approach to building joy, connection, and fulfillment into your life, starting right now. This tiny book is chock full of the inspiration, intention, and actionable steps that you can take to bring more joy into your every day.
Inspired by the podcast of the same name, you'll learn how to navigate the messy middle of difficult situations and hard times. Life lessons on how to reconnect with your joy are gleaned from conversations with both rock stars and candlestick makers; all curated by one rebellious podcaster with a big heart.
"Joy is not something that simply happens to us. Joy is a choice and we must keep choosing it." – Henri Nouwen
A preview of the chapters:
Chapter 1: Inspiration, Intention, and Action
Chapter 2: The Messy Middle
Chapter 3: Joy is a Choice
Chapter 4: Planning for Joy
Chapter 5: Joy Does Not "Just Happen" to You
Chapter 6: The Joy of "Playing Small"
Chapter 7: Joy for Joy's Sake