Mallory Wisong is a virtual assistant, certified life coach, and I have the great pleasure of both working with her, and, having her join me on this week's episode. With a background doing admin work in the financial industry, Mal brings with her a unique blend of a knack for process and details, along with intuition, heart, courage, and the ability to hold the highest vision for those she works with. I think you will love getting to know her on this episode, and getting a glimpse of what goes on behind the scenes with the show.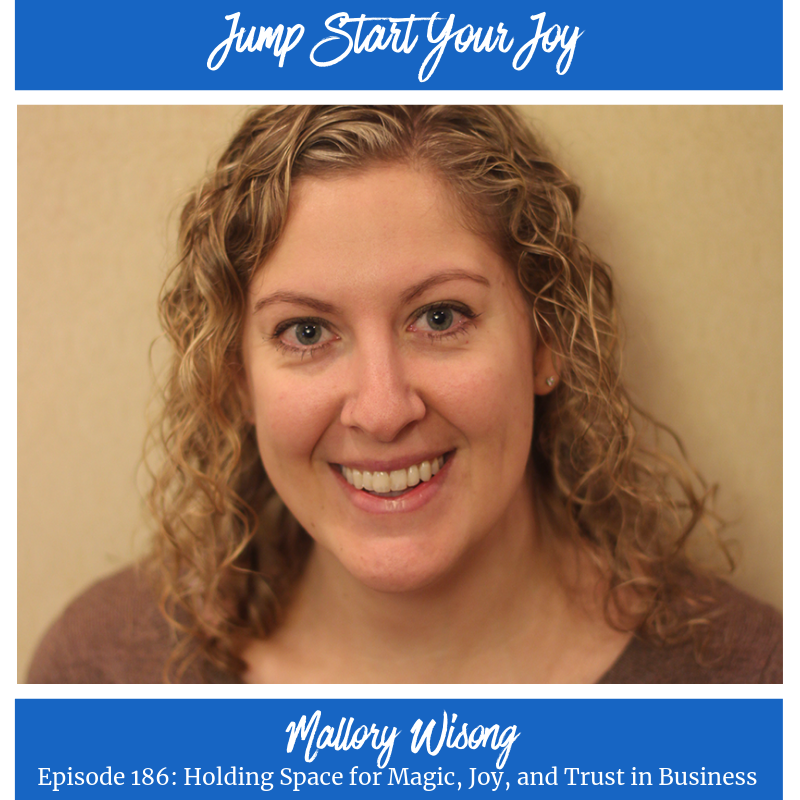 One of the true delights of running my own business is that I get to work with a virtual assistant I adore, and that we get to co-create our businesses in parallel. Some of the things I want to be sure we create is an environment that works us; whether that be the values we bring to the work individually, or, the actual working space that we both inhabit as we do our work.
I find that together we are asking questions that are shaking up many of the assumptions around what "work" looks like, starting with the basics of –
What days and times do we WANT to work?
What things are truly essential to doing good work?
What kinds of fun and joy do we want to make sure we embody as we work?
In this interview, Mallory Wisong and I talk about:
Her earliest sparks of joy: reading books like "Dollhouse in the Attic"
Her journey from the financial industry, to life coach training, to becoming a VA
Taking responsibility for your life, and how that can be a life changing move
Following your curiosity in being an entrepreneur, and remaining open to "what's next"
How to make room for magic in your work and life
The art of creating process that works for you in your business
Letting Values and Core Desired Feelings be a guide in running a business
Why being joyful seems to cause some people to question one's credibility
Working environment, both from an internal / values perspective and an external environment (such as one's office or workspace)
Synchronicity in working, and how leaving space for the unexpected can lead to amazing things
That the right people, for your business, are out there, and you just need the "crazy faith" that all will work out
Resources
Mallory Wisong's blog and website
Mallory Wisong on Instagram
Tiffany Han's "Crazy Faith" episode on Raise Your Hand Say Yes
Big Magic: Creative Living Beyond Fear, by Elizabeth Gilbert on Amazon
When Things Fall Apart: Heart Advice for Difficult Times by Pema Chodron on Amazon
The Desire Map: A Guide to Creating Goals with Soul by Danielle LaPorte on Amazon
Courageous Life Coaching Certification Program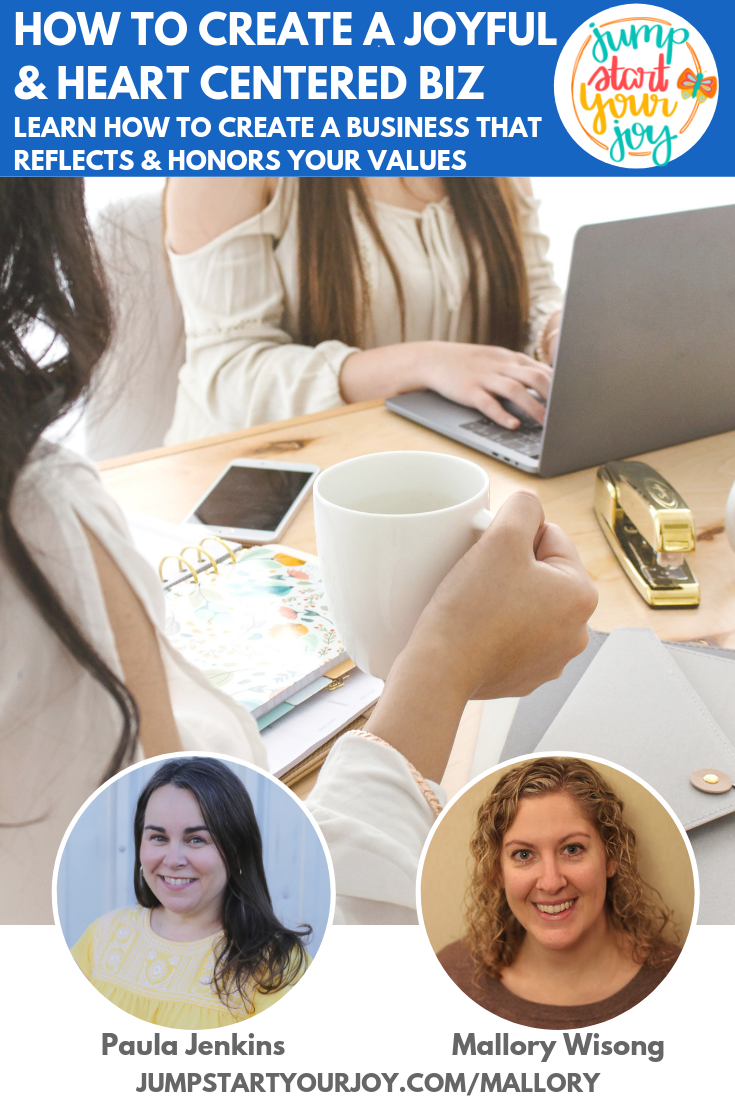 Joy + You, Unleashed
A sweet email course to reunite you with joy, packed with goodies + surprises just for you. Sign up with your email below.