Ellie Bassick-Trovato is a coach and courage expert and I love that she is joining me this week to talk about self love, bravery, and following your heart. Ellie reached out to me to be on the show, and it was an immediate yes for me to have her on the show because I LOVE her outlook on choosing love over fear, and how she has seen the many miracles of choosing love play out in her life.
Founder of "The New Brave," Ellie is a coach that focuses on helping women choose love over fear and live inspired, happy lives. After losing her husband and her father within 2 months of each other, when her son was one and a half years old, Ellie found the work of Neale Donald Walsch. She dove into his teaching to discover that every thought, word, and action puts energy into the world, and that every decision is always based on love or fear. She decided to choose love, which has not always been easy, but she found that it brought her a lot of joy and happiness. Ellie went on to create a wellness center in honor of her husband and dad to put books like Neale's into people's hands, and to help them choose an empowered perspective about the events of their lives.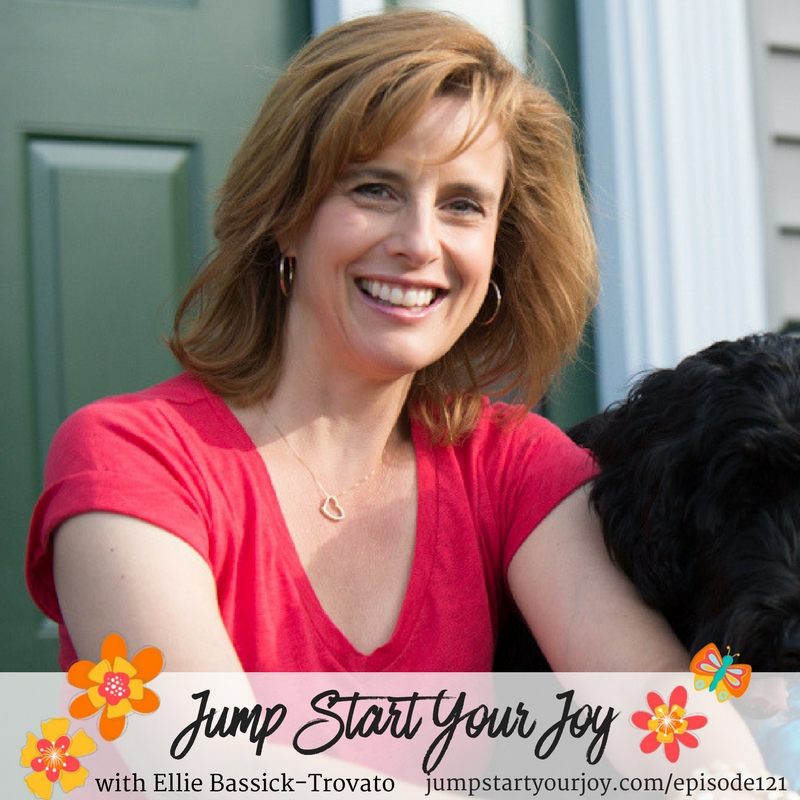 In this episode, Ellie and I talk about:
Her early love of reading
Riding a donkey named Jenny as a child, and the inspiration I got from her story
The impact of losing her father and husband within 2 months of each other
Starting "Uplifting Connections" as a way to help others, and why she sold this successful business
Why practicing self care is important, and the scale with which she rates wellness (based on if you're coming to something from a place of love or fear)
Why we often need to give ourselves permission to do the things coming from a place of love
Looking for the gift in every thing, with the intention of choosing love in every possible instant
Seven stages of self-love:
Self Acceptance
Self Kindness
Self Awareness
Self responsibility
Self Compassion
Self Appreciation
Self Expression
How to create lasting change, and beginning to look for ways to keep choosing love
Ellie's thoughts on how to jumpstart your joy: Pay attention to the magic moments, Fill your well of well being, feed your brain the good stuff
Resources:
Ellie Bassick-Trovato's website: The New Brave
Join Ellie's Pop-up Fun running Feb 1-18, 2018 on Facebook: https://www.facebook.com/groups/itstimeforachange
Conversations with God by Neale Donald Walsch (on Amazon)
Power of Intention by Dr Wayne Dyer (on Amazon)
Alison Armstrong's website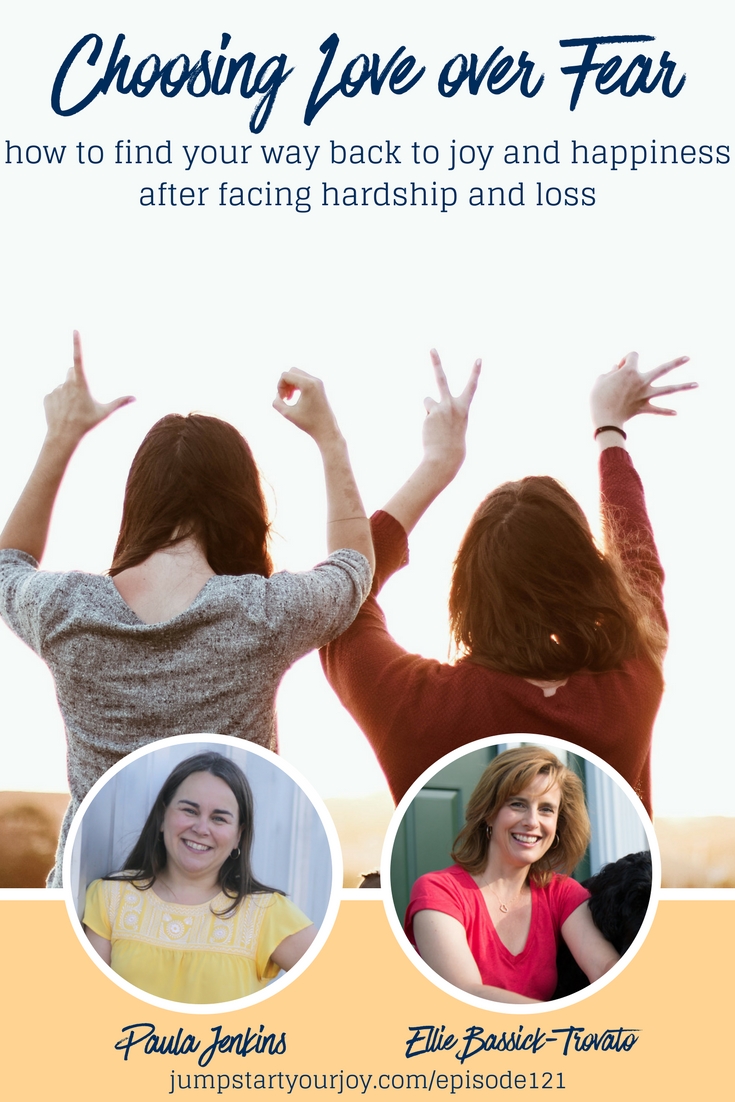 Joy + You, Unleashed
A sweet email course to reunite you with joy, packed with goodies + surprises just for you. Sign up with your email below.