This week, I'm honored to have Andi Fairbanks of the podcast Everyday Extraordinaries join me for episode 99 to share about her role as a Creative Communications Consultant and finding your voice. She's a self described "idea champ," and works with visionaries and local politicians on public campaigns. While we recorded this a couple of weeks ago, her reflections on activism are so very on point after the White Supremacy events of Charlotteville that horrified myself and so many others over the weekend. She shares "there is no 'somebody," we are the 'somebody." If you're feeling stuck in the realm of strong emotions of horror and disgust over the hate displayed by the supremacists (and believe me, I am with you, there is no room for that kind of hate in this world, and this podcast does not stand for it), I know her words about moving into action will help you today.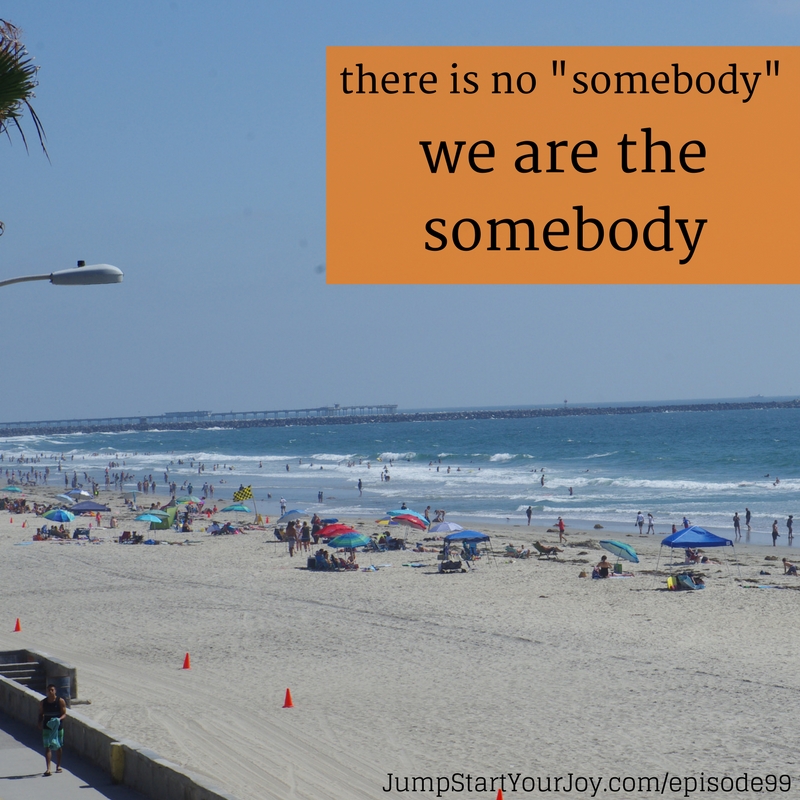 Andi Fairbanks is an entrepreneur, podcaster, and consultant, starting her own business just about a year ago. Her work focuses on the human connection, the thing that connects all of us, and she helps visionaries to craft messages that inspire and motivate clients and audiences. She works with politicians and entrepreneurs as a Creative Communications Consultant, leveraging communications and education to teach, reach, and inspire groups to positive action.
What I love about Andi, is that she follows her heart, and she takes the initiative to make the change she seeks. She shares that "about two weeks after the election I woke up and knew what I needed to do," saying she "helps other people gain the knowledge she wanted." I was inspired by the fact that she didn't let any of the big "shoulds" hold her back (and this is something I see so often with clients; they think they need to have a specific degree or designated experience before going after what they want), she shares that "all I did was ask" how about how she could get involved in helping with campaigns and communications.
In this episode, Andi and I talk about:
– her early love of putting on performances as a child, and reading The Babysitters Club
– what it means to be an "Idea Champ" and how she works with visionaries
– that each of us are our own "somebodies," and that we can take action based on what matters to us
– how to engage and educate adults in communications, and why connection makes all the difference
– her "RIP" method for crafting creative communications- Reactive (emotional), Interactive (engaged hands-on thinking), Proactive (action)
– how Andi found her way to a career she loves after many "survival jobs" in New York City
– what shifted for Andi after the election and how it changed how she saw things
– why being a control freak is good, and what it says about you
– how to get comfortable with the word no
– how to jump start your joy (schedule time for it, ask for what you want, and having an "it's all a choice" attitude."
Resources
Andi Fairbanks website
Everyday Extraordinairies on iTunes
Andi Fairbanks on Instagram
Andi Fairbanks on Twitter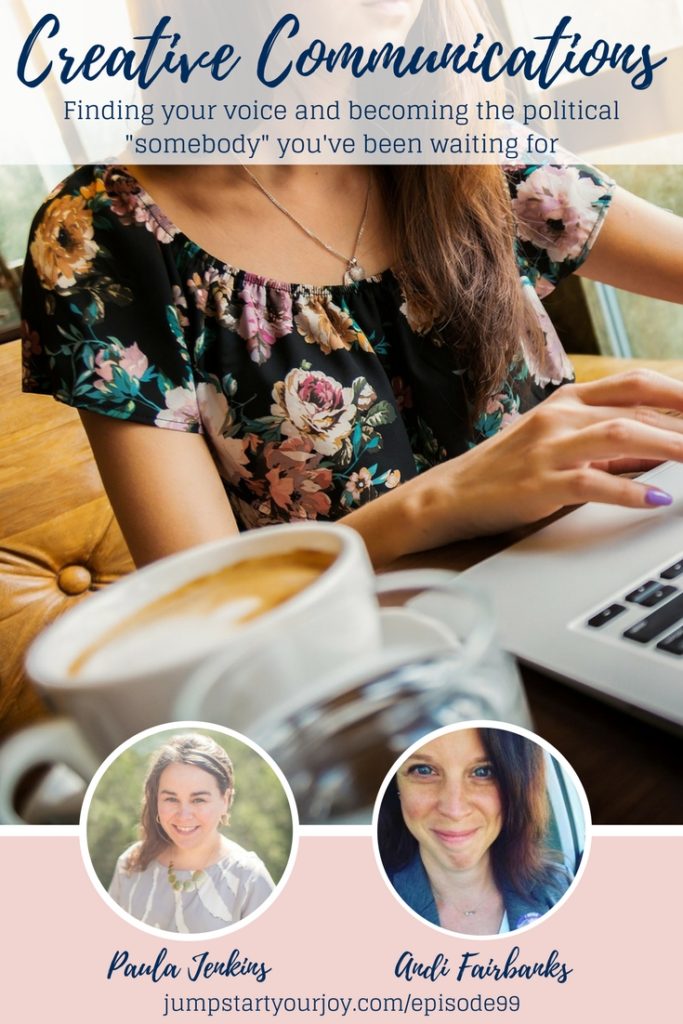 Joy + You, Unleashed
A sweet email course to reunite you with joy, packed with goodies + surprises just for you. Sign up with your email below.