This week I'm super excited to have Sarah Shuttle joining me on the show. She's the heart and soul behind Verity Road and the site Girl Untold and opens up about ditching the mask, accepting who you are. She's a brand stylist from England who spent her twenties recovering from alcoholism, anorexia, binge eating and self-harm. She dove deep into healing and fell in love with graphic design. In her own words, "creating visual stories led me out of darkness and into life." This week, she shares about her journey in finding her voice, how to get past perfectionism, and getting past external expectations – Sarah's lens is to see the cross roads of how these things tie in with your marketing and personal life, and you'll love our conversation about all of it.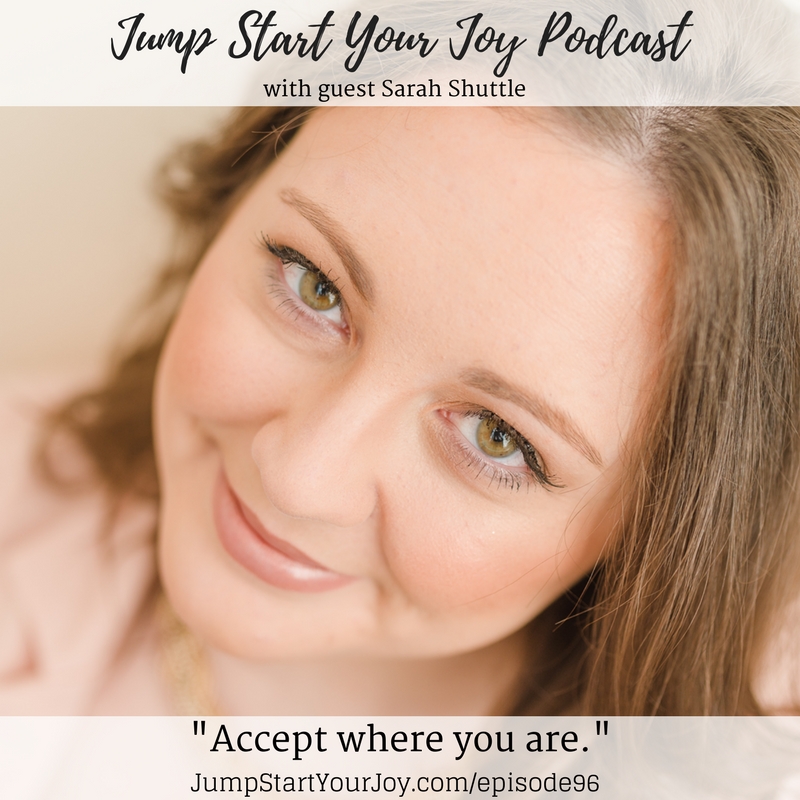 Sarah Shuttle is an amazing woman, and we talk a lot about how it's so easy to get caught up in the shoulds surrounding our lives. Shoulds, and specifically those that are the opinions or beliefs of other influential people in our lives, often sway our own thinking. It's easy to get caught up in these shoulds, when we don't question their validity or stop to consider if the thing we're letting influence is true, or even something we choose to believe. Maybe you've started changing how you act in front of other people, or wearing a mask to fit in.
Sarah and I talk about some of these shoulds, and the impact that they have on our lives, both your personal life and your career or business. She has a very inspiring story, overcoming depression and disordered eating, finding her way back to herself through graphic design. Now she works with women to help define their branding, and to redefine themselves, taking her own story as inspiration. If you are struggling with self acceptance, or how to find your joy, I know you will love this interview with Sarah Shuttle.
In this episode, Sarah and I talk about:
– Her early joy of her imagination and creativity
– How academics and pursuing academic pursuits led her away from her original dreams
– That wearing masks allowed Sarah to fit in
– Sarah's journey through depression and disordered eating
– How graphic design helped her rediscover herself and her joy
– How to accept yourself where you are
– How to change your attitude
– Ideas on how to return to what you love
– How to jump start your joy
Sarah Shuttle is the founder and editor of Girl Untold, a community, blog and movement aiming to unite, empower and inspire women to tackle stigmas and pressures faced in society by celebrating their individuality and owning their stories.
Resources
Sarah Shuttle's Verity Road website
Sarah on Girl Untold
Girl Untold on Instagram
Girls Untold Community on Facebook