This week, Kira Sabin joins me to chat about choosing love and finding a relationship when you're single. She's the Troop Leader over at the League of Adventurous Singles where she encourages single women to embrace the awesomeness of singleness, take responsibility of what is "theirs," and let go of whatever is holding them back. She leads singles to figure out what they want, how to love, making decisions based on love (not fear). She believes in adventures, and breaking down walls, and revising mindset and confidence as the building blocks of discovering a relationship that feels right.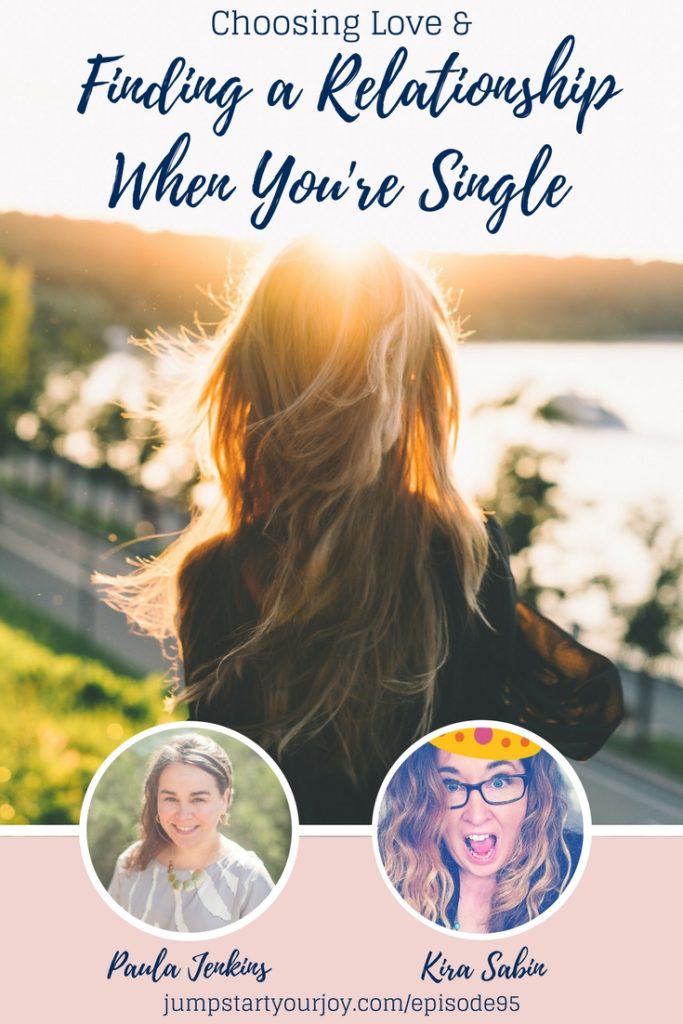 The other thing we chat about, at the beginning of our discussion is our deep seated love of Judy Blume, and of Anne of Green Gables. Kira has worked on a cruise ship, visited Prince Edward Island (Anne's home), and she and I get into the debate of which is better? The 1985 version of "Anne of Green Gables" or the brand new "Anne with an E" that is now out on Hulu? The votes are in and you'll have to listen to hear the reviews.
In this episode, Kira and I talk about:
– Her childhood in Wisconsin, including her love of Judy Bloom and Beverly Cleary
– Anne of Green Gables
– How she became the Troop Leader of the League of Adventurous Singles
– That summer camp changed her life
– Choosing love and finding a relationship when you're single
– How the media is skewing our views of what relationships "should" look like
– Why vulnerability is the key to forming deep relationships
– How each of us learned to love, and how it has an impact of how we look for a partner as adults
– Confirmation bias: what it is, and how it can impact how we find relationships
– What balance looks like for Kira
– That connection is the key to jump starting your own joy
Resources
Kira Sabin's site: League of Adventurous Singles
Kira's upcoming 5 Day Challenge
Harville Hendrix's book: Getting the Love You Want: A Guide for Couples, 20th Anniversary Edition
Harville Hendrix's book: Keeping the Love You Find: A Personal Guide
Anne with an E on Netflix
Anne of Green Gables from 1985
Sign up for the heart centered goals class
You'll receive access to this one hour class, and two worksheets to help define and track your heart centered goals, plus you'll get weekly goodies in The Joy Chronicles to keep you going each week.