This week, rounding out Courage Month, I'm joined by Kate Courageous. She's a life coach, creator of the Courageous Living Coach Certification, the Coaching Blueprint, and the author of Your Courageous Life. I've worked with Kate for the last couple of years as a mentor coach in her coach certification program, and she is a powerhouse of knowledge, and as she says "Practicing Courage is her expertise, Teaching others to make courage a habit is her vocation." Kate joins me this week to share all about the the four steps of habit creation, and how courage and neuroscience can impact your ability to form new habits. She and I always have an amazing time together and I know you'll want to catch this interview.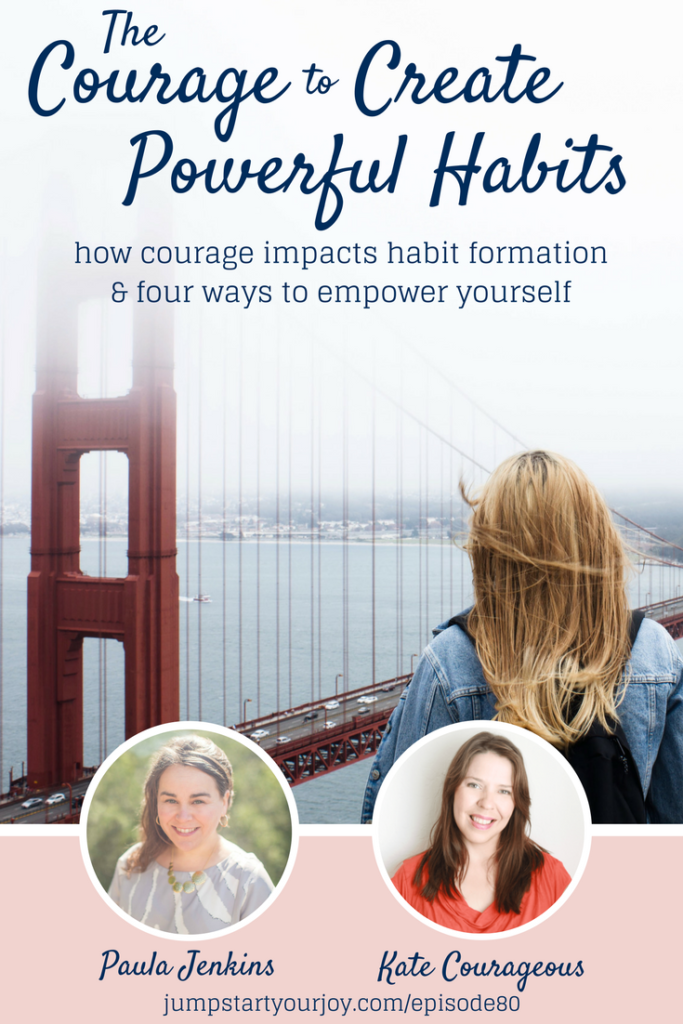 This is Kate's second appearance on the show (her first being episode 8). It's amazing how much more I've gotten to know Kate over the last year, and I remain very much in awe of her ability to teach the art of courage and the art of coaching, both as a craft. It's a true honor to have her on the show to share about how courage and neuroscience meet to help you create new habits. We also chat about the political culture, learning to listen to what your body wants, and her take on how life can be in proportional (instead of in balance or harmony).
In this episode, Kate and I talk about:
– How the past two years have been challenging, and opened up the doors for growth that allowed Kate to consciously create joy; time that was growing her, not changing her.
– What it's been like to run a half Ironman, potty training her daughter, and spend more time with her husband
– How courage is "not just something you choose but the intersection of habit format and change."
– Courage is not getting rid of fear. "I've never been into 'fearless,' but get conscious and present and choosing courage."
– How to change a habit, since about half of your day is based on habit, especially when your basil ganglia is making decisions for you based on efficiency and past decisions
– The four steps to changing a habit
– Why many habit changing programs don't work: they focus on changing the routine, instead of looking at the cue or trigger. (and addressing the trigger takes courage)
– How to break a habit
– Why deciding to focus on how you want to feel offers a better source of inspiration to make a change
– How Social Justice is tied to courage, and what to do if you feel trapped by the current political state of affairs
– How Kate finds proportion (not balance or harmony) in her life
– How to jump start joy in your life



Resources
Kate Courageous' website: Your Courageous Life
Kate Courageous' Coach Training program: TribeCLCC
Kate Courageous on Jumpstart Your Joy Episode 8: Courage as a Path to Healing
The Power of Habit by Charles Duhigg
Kelly Diels' We are the Culture Makers (website)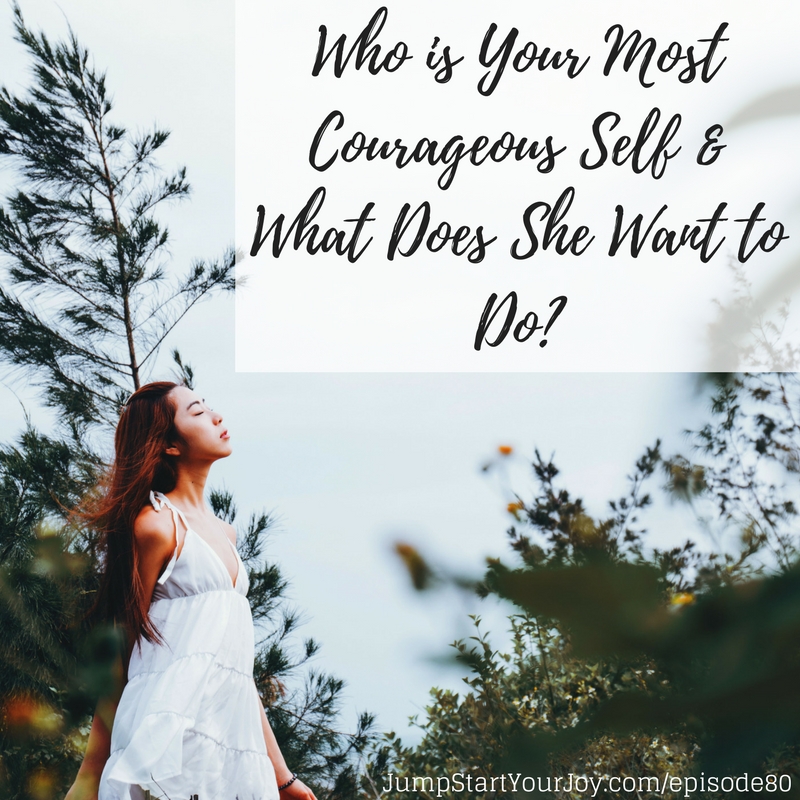 Joy + You, Unleashed
A sweet email course to reunite you with joy, packed with goodies + surprises just for you. Sign up with your email below.