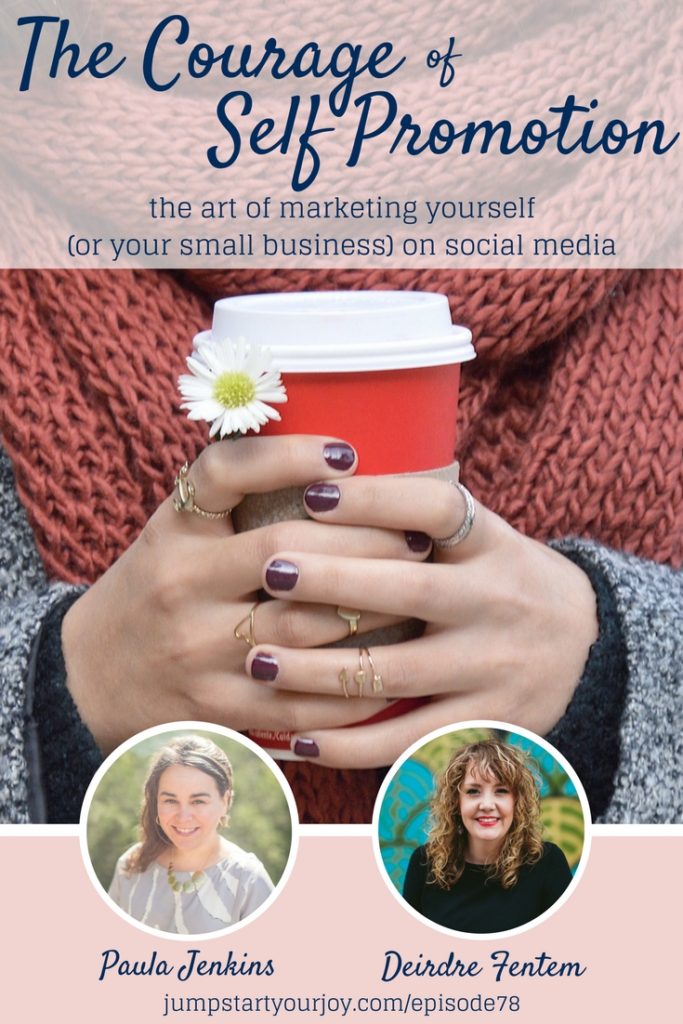 This week, as part of courage month, I'm excited to welcome Deardre Fentem, of Little Red Promotions. She's here to share all about the courage of marketing yourself or your small business. We talk about her work with anti-human trafficking, which also introduced her to social media marketing, and eventually to launching her own business helping others with social media. We talk about changing careers, entrepreneurship, and why it takes courage to market yourself. Plus, Deirdre is light-hearted and a joy to be around, and I'm ecstatic she's joining me this week.
This week's show is an interesting angle on courage; and after looking back at it, it's really chock full of lots of courageous things. I am deeply moved by the fact that Deirdre was involved in anti-human trafficking, and that she shares what all of us can do to help stop it. Deirdre later changed careers, from non profit, to going in to marketing, and then later starting her own business. I've found that it takes a lot of courage to go into business for yourself.
The thing that strikes me the most, though, is the courage it takes to market yourself. I've done marketing and advertising for some big companies over the last 18 years, and I enjoy a good branding campaign and by that, I mean those ads you see that create a friendly, warm, aspirational message around the brand. Not the thing they sell, but the brand itself. Coca-cola does a lot of this kind of advertising, as does Chevy, and Visa.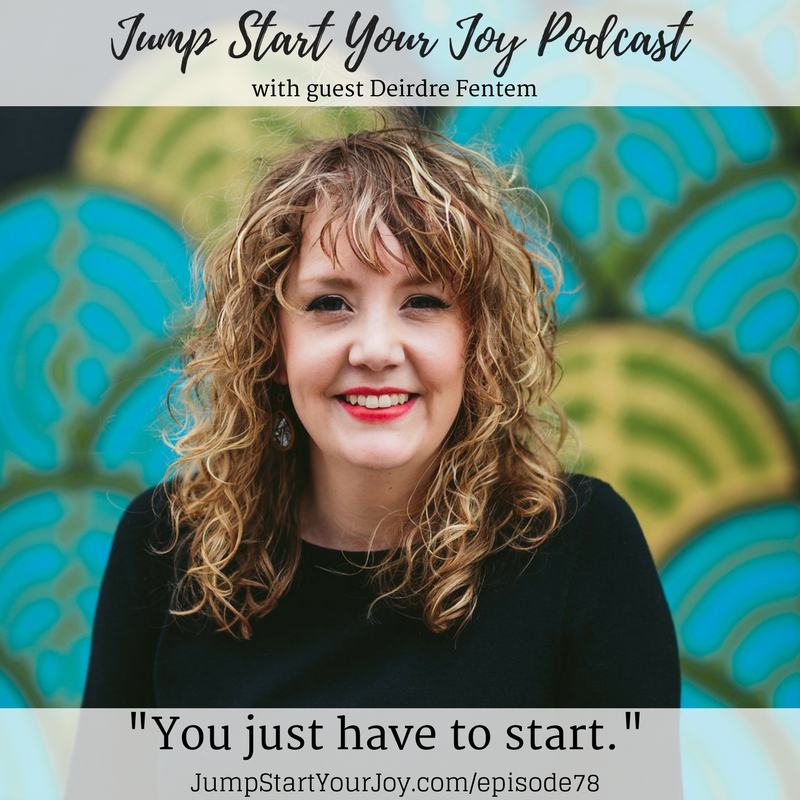 The thing that shook me to my core, though, was trying to market myself. It's vulnerable, it's intimidating, and it can be paralyzing. I can say all sorts of awesome things about companies, but trying to distill a message and promote what I offer? That takes courage. If you are like me, I'm sure you feel the same, and I think you're going to love this interview with Deirdre Fentem.
In this episode, we talk about:
– her early joys of playing dress up, and reading and telling stories
– being an actor in New York City
– getting involved with anti-human trafficking, and reaching out to tell the stories of the youth involved through social media
– how she started her own business and became an entrepreneur
– five things to consider as you start your own business
– the courage it takes to become an entrepreneur
– imposter syndrome
– why social media often plays with our egos, and feelings of insecurity, and what to do about it
– how to find your perfect client
– the magic of hashtags
– why staying up late does no good
– her thoughts on how to jumpstart your joy
Resources
Deidre Fentem's website: Little Red Promotions
Deidre's services for small businesses on her site
Deidre on Instagram
Social Media Examiner, a good resource for social media info
The poem, "The Choice" by William Butler Yeats
Polaris Project for anti-human trafficking
Protect.org – protecting children from harm
Joy + You, Unleashed
A sweet email course to reunite you with joy, packed with goodies + surprises just for you. Sign up with your email below.