This week, gluten and allergy specialist Connie Curtis joins me on the show to talk about living a wonderful gluten free life. As someone who has lived gluten free for nearly a decade, I was really excited to meet and get to talk to Connie. She works with people who have been recently diagnosed with a food or gluten allergy and helps them work through the diagnosis and get set up to successfully navigate both the emotional and logistical changes that come with it.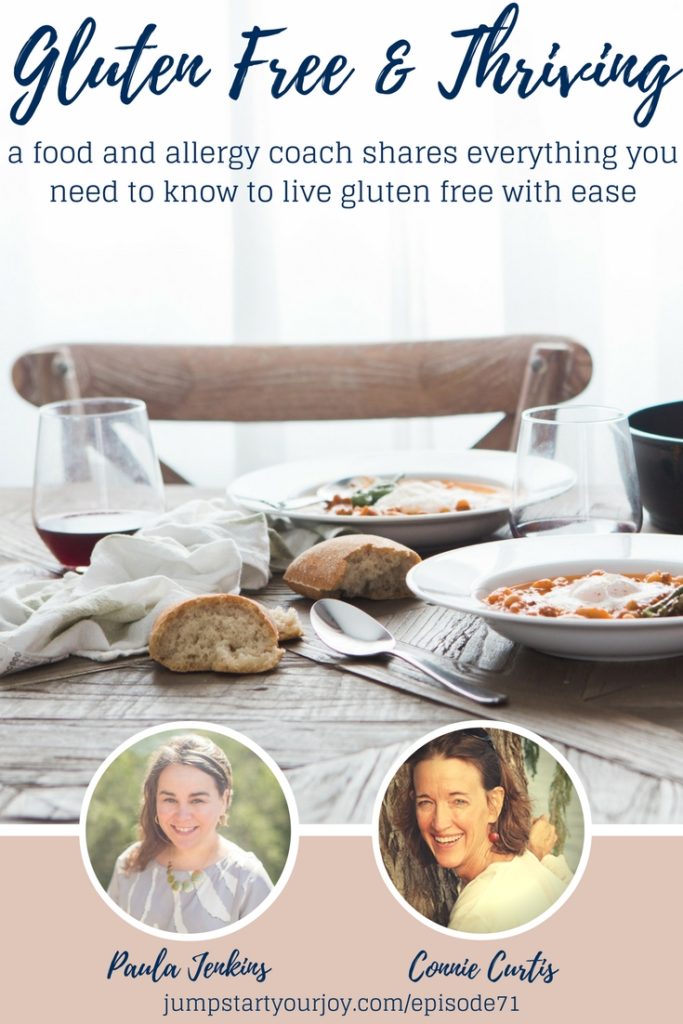 I would have LOVED to have found Connie (or someone like her) 10 years ago! It can be a bit overwhelming and confusing to be faced with completely changing your eating habits, and I'll admit that I figured out how to eat gluten free on my own, through much trial and error. I love that Connie freely shares so much information on her site and blog, and that she's accessible. If you are gluten free or have a food allergy, or know someone who is (or does), you will want to listen to this episode 🙂
In this show, Connie and I talk about:
– Connie's earliest sparks of joy – with food and baking, cooking, and enjoying nature
– Her work as a food allergy specialist, taking people from struggling to thriving
– The definitions that go along with gluten free living and food allergies, discussing intolerance versus allergy, environmental allergies,
– Connie shares some of the top symptoms of having a food intolerance or allergy
– The myths that go along with food sensitivities and allergies
– Pseudo grains, and why you may need or want to stop eating grains altogether (they all have gluten)
– The link between gluten sensitivities and auto immune disease
– How to create love around the food you can eat, and get comfortable with a new diagnosis
– What balance looks like for Connie
– Connie's thoughts on how to jump start your joy
Resources
Connie Curtis' website: Gluten and Food Allergy Specialist
Connie's book on Amazon
Connie on Instagram
Connie on Twitter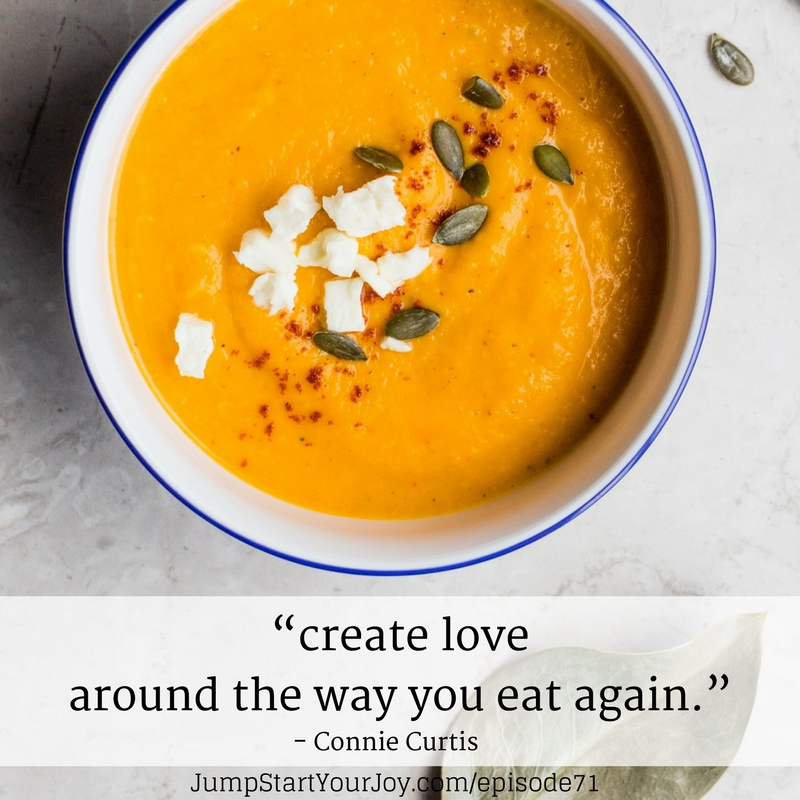 Joy + You, Unleashed
A sweet email course to reunite you with joy, packed with goodies + surprises just for you. Sign up with your email below.