Diane Pauley works with women in small businesses, and helps them build interactions with potential clients that then translate into long lasting working relationships. She is the "Client Conversationalist," and over the last year she has refocused and reworked her own business to be focused on reaching out to her own clients. She has discovered that her true "Special Someones" are often earlier versions of her own self, and is now teaching her own clients how to tap into their own transformation to help others.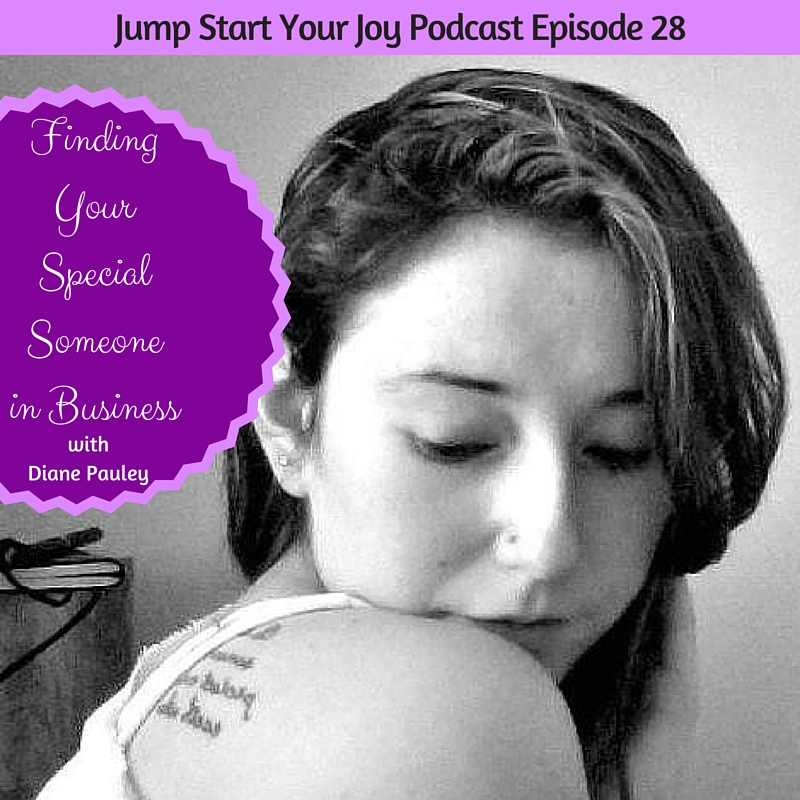 I really loved speaking with Diane, because her take on how to find and "woo" clients is so very different from the standard "hustle" that many entrepreneurs hear and talk about. Instead of it being about an endless, hard sell, her approach reflects something more heartfelt, focused on someone's "why" in life, instead of it being about the "how." Her own shift, on focusing on the "why" came about in 2014, and this year she has changed her business completely.
In this episode, Diane and I talk about:
– the creative things Diane loved to do as a child (singing, dancing, acting)
– Diane's definition of a Client Conversationalist, and how she helps heart and soul women entrepreneurs approach marketing a little differently
– why it works well for entrepreneurs to focus on "special someones" instead of using hard selling, and how this will lead to a movement.
– why some entrepreneurs get lured into the "hustle"
– how her business radically transformed after her first year of being an entrepreneur
– about how focusing on the foundation helped her clarify her message and her "why."
– what she would tell her 2014 self about the year of transition she would face in 2015
– how the "hero's journey" is at the heart of every entrepreneurial journey
– how turning one's wounds into scars allows them to be "strategically vulnerable, letting them come from a place of receiving, to a place of giving support to others
– how to find your "Special Someones" as clients, and why it's not so unlike finding a special someone while dating
– how she has changed up her approach to working with her ideal clients, and how it's working for her.
– the people who have inspired her, included in her answer to how she would jump start joy in other people's lives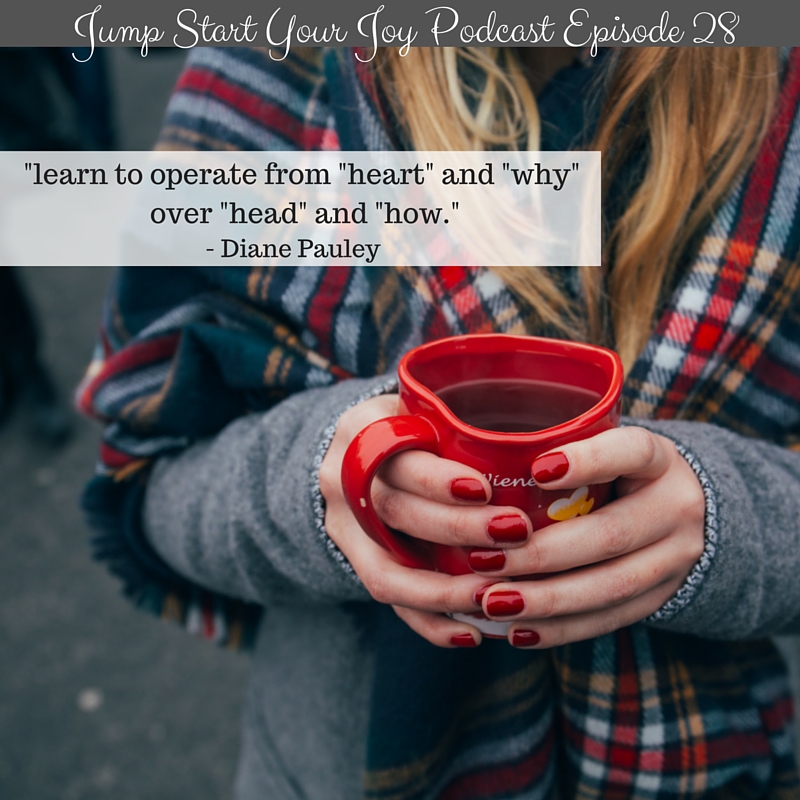 Resources
Diane Pauley's website (click here)
The Manifesto from Diane Pauley
Diane's Complimentary Workshops in March (2016)
Brene Brown Empathy cartoon
Michelle Ward, Episode 5: Growing Up and Finding a Career that You Love
Simon Sinek – Start With Why (on Amazon)
Kyle Cease – transformational comedian
Fabian Fredericksen – Client Attraction Business School
Joy + You, Unleashed
A sweet email course to reunite you with joy, packed with goodies + surprises just for you. Sign up with your email below.