Today marks the six month mark of Jump Start Your Joy, AND it also marks my jump into being a full time entrepreneur as a life coach and podcaster. To celebrate all of the amazingness that is going on this week, today's show pays a bit of tribute to the things I've learned along the way. The topic of Joy has been fascinating, and I love speaking with each guest about how they have chosen to follow joy. It's a true honor and privilege to get to do this each week.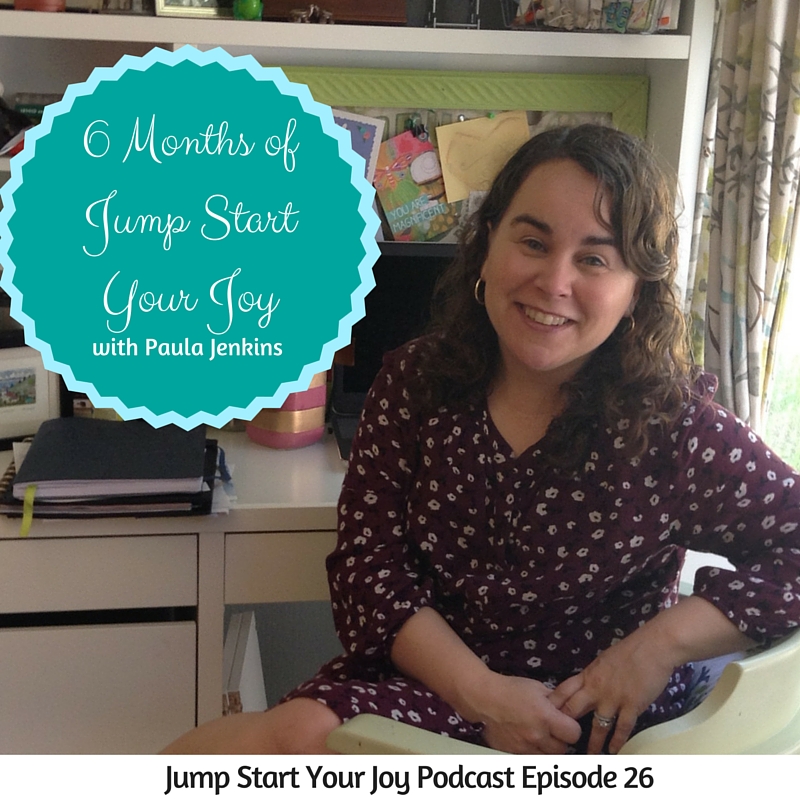 Today I talk about:
– my original vision for the show, and how it all started with a list of interviewee names
– how Improv has played a part in my journey
– what I believe to be true about Joy and your ability to access it in your life
– behind the scenes of the TRex Tuesdays episode
– my thoughts as a brand new entrepreneur
– how the hero's journey plays into this podcast
– March guests are revealed!
And, now, for the giveaway. To celebrate, I'm giving away one copy of each of the following books, each to a separate person.
The Power of Intention by Wayne Dyer
Bird by Bird by Anne Lamott
The Declaration of You by Michelle Ward and Jessica Swift
To be considered for a chance to win one of the three books, enter the contest by signing up below:
[gleam url="https://gleam.io/ojJwV/jump-start-your-joy-6-months-giveaway"]Jump Start Your Joy: 6 Months Giveaway[/gleam]
For an extra entry, and to get your free copy of "What Lights you Up: (Re)Discovering your Joy"), sign up for the Joy Chronicles:
Joy + You, Unleashed
A sweet email course to reunite you with joy, packed with goodies + surprises just for you. Sign up with your email below.