Trex Tuesdays is a fun filled pair of Tyrannosaurus Rexes that create hilarious videos every Tuesday. I ran into them a couple of weeks ago, and was completely delighted by their ice skating video (which you can see here). A dinosaur on ice skates! And s/he was REALLY good!
It turns out that the TRexes live in Minnesota, and they really love to spread joy and cheer to people. With over 400,000 Facebook fans, they are making quite a splash! Honestly, what could be more joy-filled than TRexes making awesome videos to share on Facebook?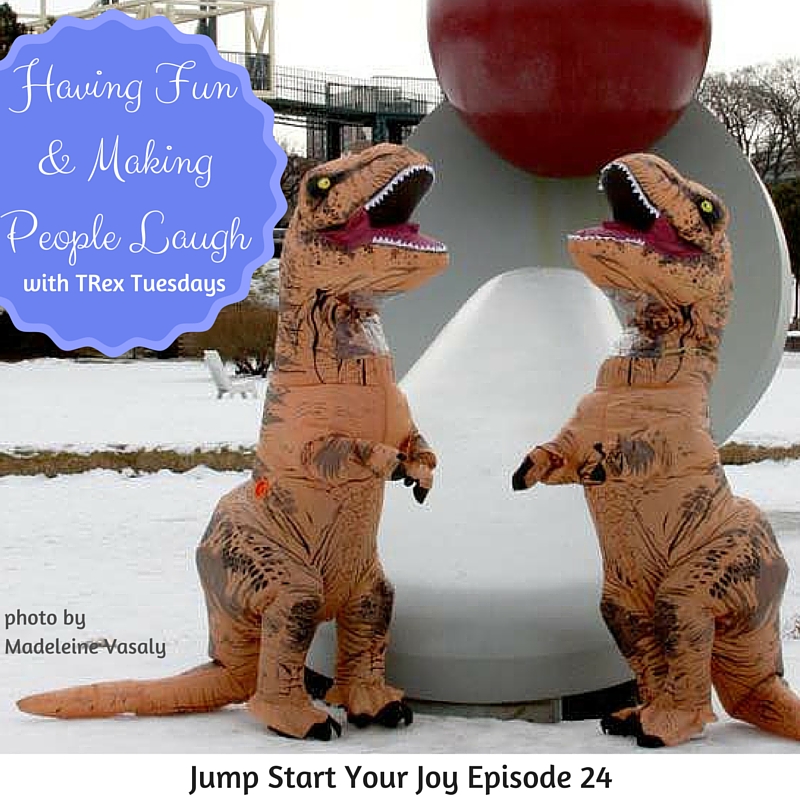 I knew I had to get them on the show, so I emailed them, and sure enough, the TRexes were "game." After a series of emails filled pre-historic humor, and lots of high fives over awesome Tuesday goodness (we both go live on Tuesdays), we figured out a way to make it happen. Their request was that I find a voice for the TRexes; as they prefer to remain anonymous. I did and we recorded it, and the rest is a "page right out of history."
As part of the amazing Tuesday fun, TRex Tuesdays as sent over this awesome video to share … where they lovingly show how they eat popcorn (ya know, with those little bitty arms). I love them all the more for sharing the joy. I hope you love it as much as I do!
TRex and I talk about:
– where they learned to ice skate
– what dinosaur was the the tastiest
– what dinosaur was their best friend, back in the day
– how their New Year's resolution is going
– insight on last week's Valentine's post, featuring Brent Eldridge's video "Drunk on Your Love"
– what they are planning this spring! (calling all dinosaurs!)
– what they think of wearing underpants
Resources:
TRex Tuesdays on Facebook
TRex Tuesdays on YouTube
TRex Tuesdays on Instagram
TRex Tuesdays featured on Buzzfeed
TRex Tuesdays on Twin Cities Geek
Dinosaurs Love Underpants (the book) on Amazon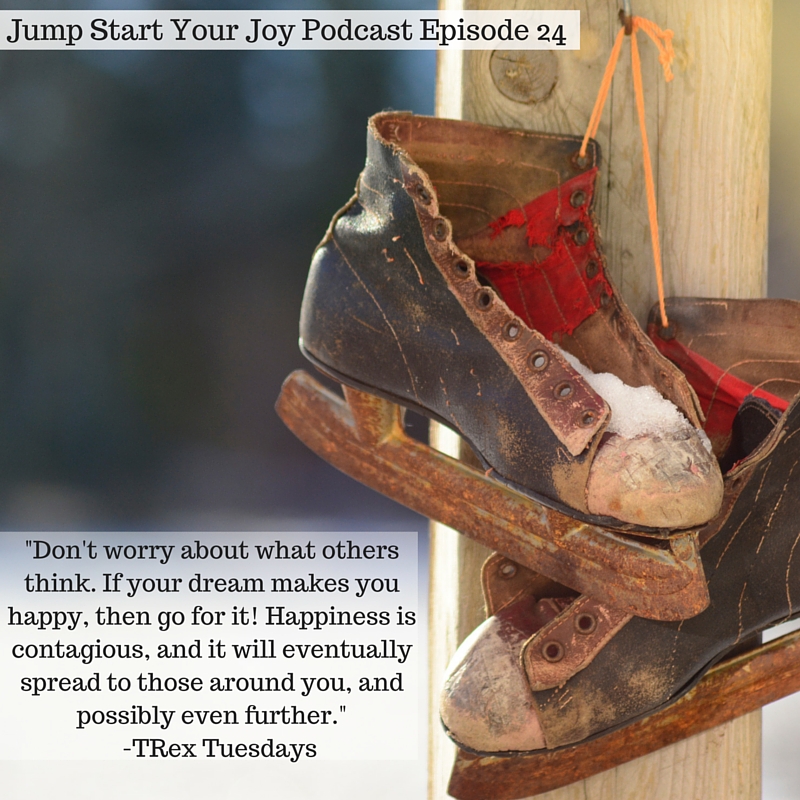 Special thanks and credit goes to:
TRex Tuesdays!
Jamie Farrar, the voice behind TRex Tuesdays for this episode
Logan Nicholson, owner of Music for Makers, for the extra music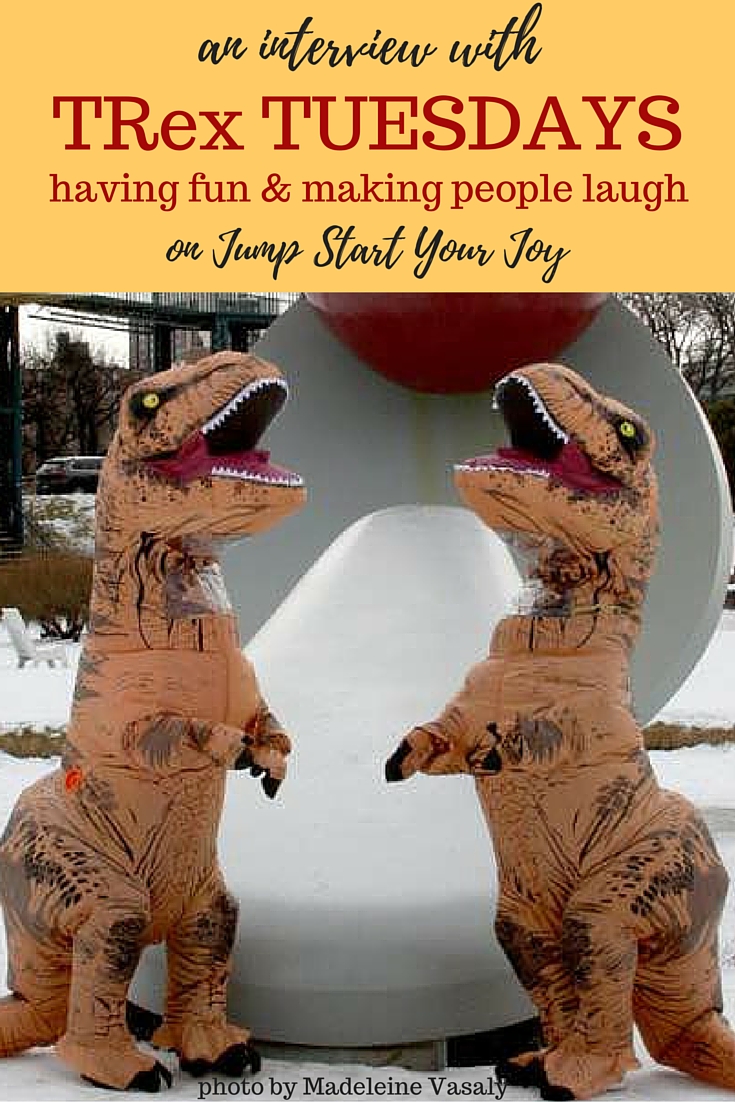 Joy + You, Unleashed
A sweet email course to reunite you with joy, packed with goodies + surprises just for you. Sign up with your email below.